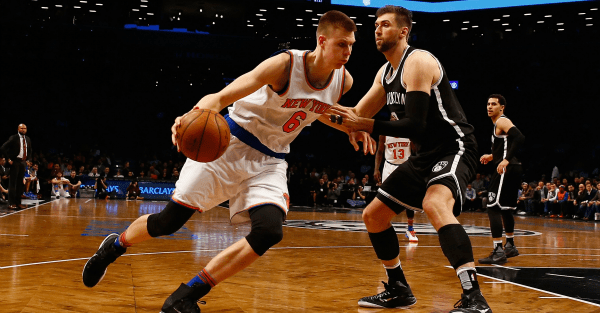 The Oklahoma City Thunder head to New York to play the Knicks on Tuesday night and naturally the media asked Kevin Durant about another tall, lanky player in Kristaps Porzingis. The media and fans have been calling Kristaps a basketball "unicorn" because of his rare gift to shoot the ball being so tall and he isn't just a big body to throw around in the paint. Now Durant is calling him one too.
?He can shoot, he can make the right plays, he can defend, he?s a 7-footer that can shoot all the way out to the 3-point line,? Durant said, according to ESPN. ?That?s rare. And block shots?that?s like a unicorn in this league." Durant even texted Knicks coach Derek Fisher to tell him the team made the right call on the Latvian sensation. He was taken with the No. 4 pick in the draft and the Knicks haven't look back.
In 46 starts for the Knicks this season, Porzingis is averaging 14.0 points, 7.8 rebounds and 1.2 assists per game. Durant sat out the Thunder?s last meeting with the Knicks on Nov. 20, when New York came away with a 93?90 win, but he is scheduled to play on Tuesday.