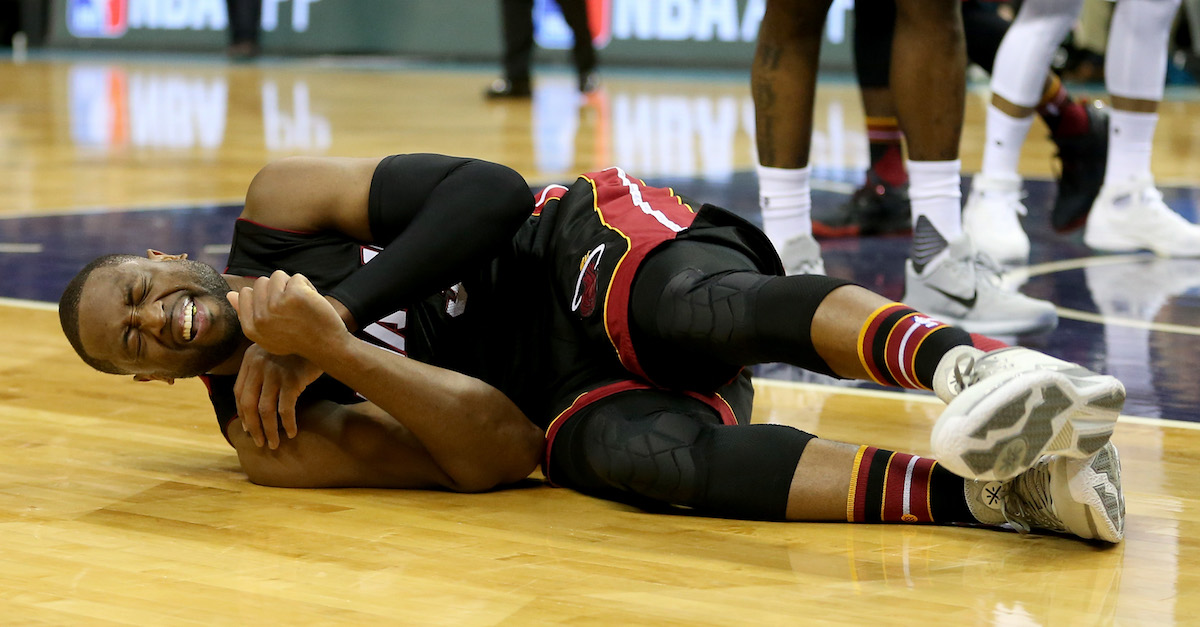 CHARLOTTE, NC - APRIL 25: Dwyane Wade #3 of the Miami Heat reacts after being fouled against the Charlotte Hornets during game four of the Eastern Conference Quarterfinals of the 2016 NBA Playoffs at Time Warner Cable Arena on April 25, 2016 in Charlotte, North Carolina. NOTE TO USER: User expressly acknowledges and agrees that, by downloading and or using this photograph, User is consenting to the terms and conditions of the Getty Images License Agreement. (Photo by Streeter Lecka/Getty Images)
Dwyane Wade gave 13 years of his life and career to the city of Miami before deciding to join the Chicago Bulls this summer in free agency. It was a difficult decision and one that Wade might already be regretting.
RELATED: Dwyane Wade will sign with a team, just not Miami
Wade addressed the media today and he definitely did not sound like someone who was excited for a new chapter in his life and career. And that's despite the fact that Miami Heat team president Pat Riley never really tried to keep Wade in Miami and negotiations went pretty sour between the two parties.
RELATED: D-Wade is out of Miami and that's what pat Riley might have wanted all along
And this is what Wade looked like the day after signing with the Bulls. Someone took a video from his SnapChat and put it out on Twitter for all to see.
While that might be difficult for Heat fans to swallow, just remember that there are few instances where it ends well for aging athletes no matter how much they've given to a team and a city.
[h/t Bro Bible]