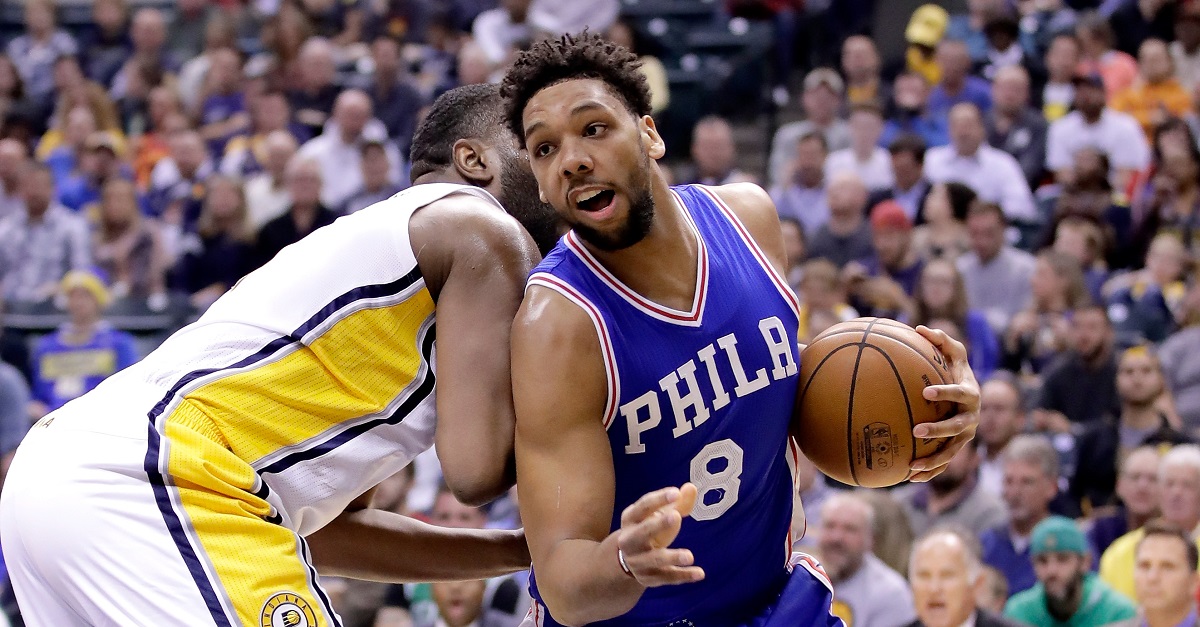 Andy Lyons/Getty Images
INDIANAPOLIS, IN - NOVEMBER 09: Jahil Okafor #8 of the Philadelphia 76ers dribbles the ball during the game against the Indiana Pacers at Bankers Life Fieldhouse on November 9, 2016 in Indianapolis, Indiana. NOTE TO USER: User expressly acknowledges and agrees that, by downloading and or using this photograph, User is consenting to the terms and conditions of the Getty Images License Agreement (Photo by Andy Lyons/Getty Images)
Jahlil Okafor has had a rocky stay with the Philadelphia 76ers since the team drafted him with the third overall pick in the 2015 NBA Draft.
Okafor showed a lot of promise in college playing at Duke, but his weaknesses have been exposed since joining the 76ers. While he has shown promise at times on the offense end, his defense leaves a lot to be desired and he is often a liability on the floor. Sixers head coach Brett Brown didn't offer any encouraging news on Friday for when the 6-foot-11 center may see additional playing time.
Brown said that he's playing veteran Amir Johnson ahead of Okafor in the lineup because "that's just the situation." Okafor has appeared in just one game thus far this season for the Sixers and recorded 10 points and nine rebounds in 22 minutes of action against the Toronto Raptors on Saturday.
It's quite clear at this point that Okafor's future in Philadelphia is in question given his lack of playing time between this season and last season. Rather than keep him on the team and playing him sparingly, it might be best if he has a change of scenery and a better opportunity elsewhere.
While his value may be diminished around the league, it's hard to believe the 76ers haven't been able to find at least one trade partner for his services. Keeping a disgruntled player on the roster could become a distraction down the road and impact the team on the court.
For now, it looks like Okafor will remain with the 76ers for the foreseeable future.