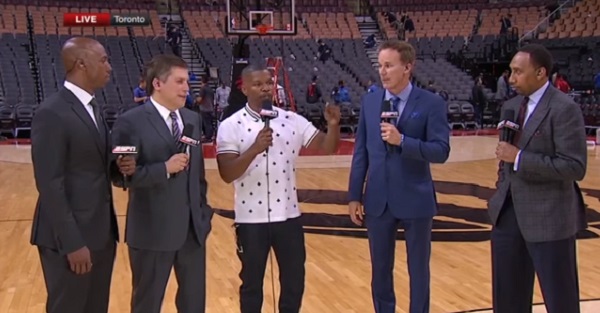 Stephen A. Smith appears to be the new face of ESPN, and that new found claim is obviously going to bring him more criticism.
Cue Jamie Foxx.
Foxx was on the court with Smith after the Cleveland Cavaliers won Game 6 over the Toronto Raptors, and the group of ESPN guys on the floor were doing a usual post-game show. However, Foxx got his opportunity to do a Stephen A. Smith impersonation, and we have to say: he nailed.
Can we get Mr. Foxx on television instead of Smith. I think we would all gladly enjoy the outrageous parody of Jamie Foxx over getting so much Stephen A. Smith on our televisions.