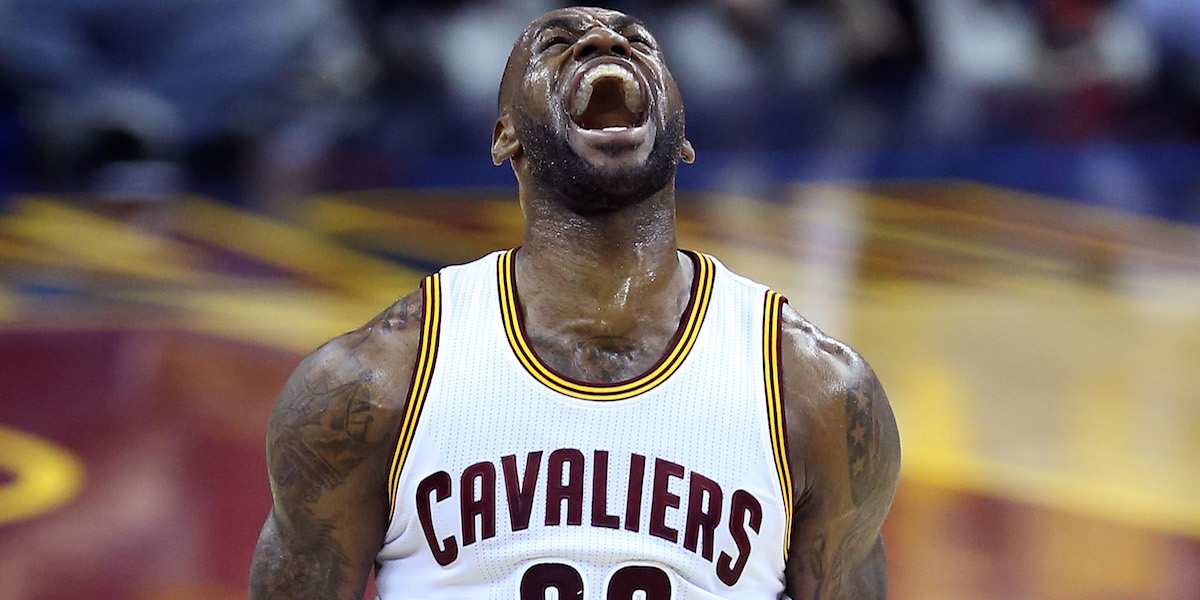 Andy Lyons/Getty Images
CLEVELAND, OH - MAY 17: LeBron James #23 of the Cleveland Cavaliers reacts after a basket in the second quarter against the Toronto Raptors in game one of the Eastern Conference Finals during the 2016 NBA Playoffs at Quicken Loans Arena on May 17, 2016 in Cleveland, Ohio. NOTE TO USER: User expressly acknowledges and agrees that, by downloading and or using this photograph, User is consenting to the terms and conditions of the Getty Images License Agreement. (Photo by Andy Lyons/Getty Images)
The Cleveland Cavaliers have garnered plenty of criticism this offseason following the resignation of former general manager David Griffin.
The Cavs reportedly low-balled Chauncey Billups, who was considered as a replacement for Griffin, during negotiations before promoting assistant GM Koby Altman.
But the criticism doesn't look like it's going to stop anytime soon after Jeff Zilligitt of USA Today reported that Cleveland was close to acquiring All-Star Jimmy Butler from the Chicago Bulls on the same day as Griffin's departure.
"Further exacerbating James' frustration is the Cavs were close to making a deal for then-Chicago Bulls All-Star Jimmy Butler the day Gilbert decided to mutually part ways with Griffin and Redden, two people familiar with negotiations told USA TODAY Sports. They requested anonymity because they were not authorized to speak publicly on the negotiations," Zilligitt wrote on Tuesday.
Instead, the Bulls shipped Butler to the Minnesota Timberwolves just a few days later on draft night, while the Cavs have only added Jose Calderon, Jeff Green and Cedi Osman this offseason.
That's likely to irk star small forward LeBron James who has already tweeted his support of Griffin and has been rumored to be exploring options elsewhere next offseason.
Griffin released a statement following his resignation claiming it was a "mutual agreement" with the organization.