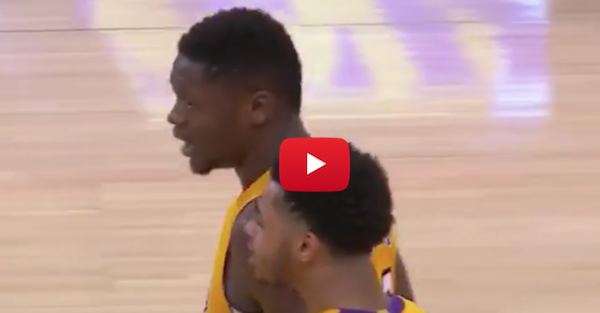 RELATED: D'Angelo Russell committed the worst locker room sin of all-time
_________________________________________________________________________________________________
The Los Angeles Lakers are an absolute mess, but got a huge win over the Miami Heat on Wednesday night. Julius Randle hit a spinning layup to give the Lakers a 102-100 win.
Naturally the second year forward got mobbed after the buzzer, but he was not quite feeling the celebration with D'Angelo Russell.
At least Russell got some daps from Jordan Clarkson.
Only 14 more teammates for Russell to win over!
[h/t Bro Bible]