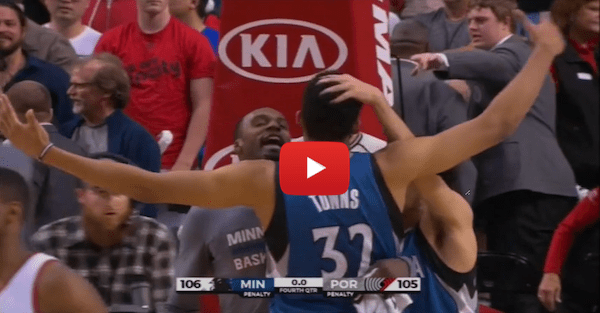 The Portland Trail Blazers and Minnesota Timberwolves were locked in a tight one on Saturday night and the game came down to two incredible shots. The first one came from Damian Lillard who not only hit a three-pointer to tie the game, but got fouled and hit the free throw to go up one.
That gave Portland a 105-104 lead with 3.5 seconds left in the game. Not to be outdone, Karl-Anthony Towns set himself up in the post and did what he knows best — take advantage of a mismatch. Towns had a much smaller defender on him and coach Sam Mitchell drew up the perfect play to get it to him and let him go to town.
This was Minnesota's third win in a row and now this team is really finishing the season strong and can hopefully carry the momentum over to next year.