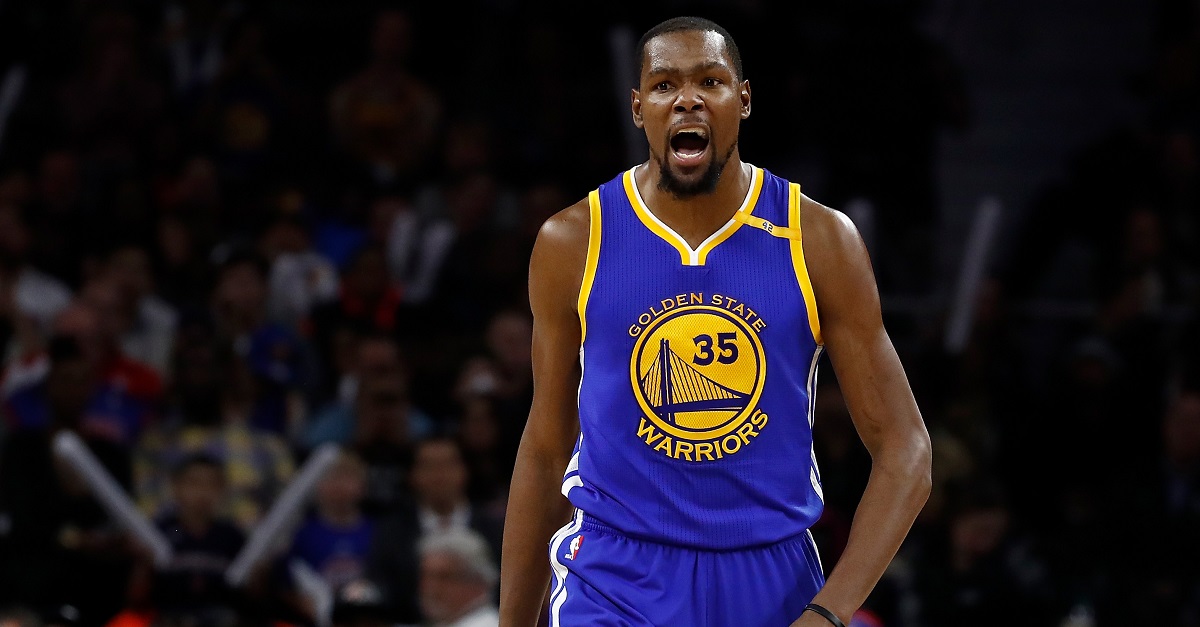 Gregory Shamus/Getty Images
Gregory Shamus/Getty Images
The Denver Nuggets dominated the Golden State Warriors 132-110, and a loud-mouth Denver Nuggets fan may have just doomed his team should they unfortunately be paired against the Warriors.
Golden State got absolutely molly-whopped, and a Denver fan was feeling himself a little TOO hard. But Kevin Durant quickly shut his good vibes down.
Related: Blockbuster trade has pushed another fringe contender toward the top of the NBA
The Nuggets fan yelled, "See you in the playoffs," to Durant, and Durant quickly quipped, "Well we'll sweep your ass."
Golden State will almost definitely be the top seed in the West, and if the Nuggets do make the playoffs, they'll draw the Warriors in the first round. Despite the Nuggets' blowout victory, Durant's proclamation will likely come true.
(h/t NBA Buzz)