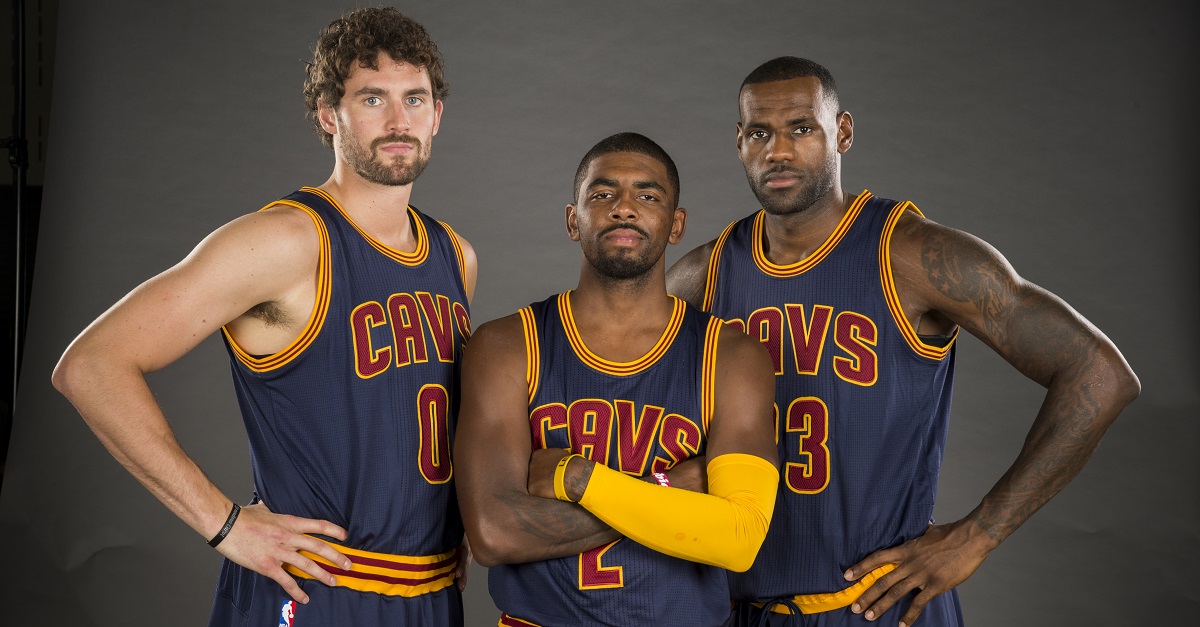 Jason Miller/Getty Images
CLEVELAND, OH - SEPTEMBER 28: Kevin Love #0 Kyrie Irving #2 and LeBron James #23 of the Cleveland Cavaliers during the Cleveland Cavaliers media day at Cleveland Clinic Courts on September 28, 2015 in Independence, Ohio. (Photo by Jason Miller/Getty Images)
The Cleveland Cavaliers were already looking forward to getting J.R. Smith back from his injury, but it looks like the Cavs will have a much bigger problem to worry about. Kevin Love was ruled out for the game against Minnesota on Tuesday and he is going to be ruled out for quite a few more games as he had surgery on his knee.
RELATED: GM LeBron James announces the final piece Cavaliers need for title run
Love was averaging 20 points, 11.1 rebounds, 1.9 assists and 0.9 steals per game before the injury. He was shooting 38.4 percent from three-point land and 42.9 percent from the floor overall. He might not get a lot of love from some people, but he is a huge contributor on this team and Tristan Thompson getting some of those minutes will not be enough to keep winning and to stay atop the East as the top seed.
This timeline would put Love's return close to the playoffs, which would be a great boost heading into the most important part of the season.