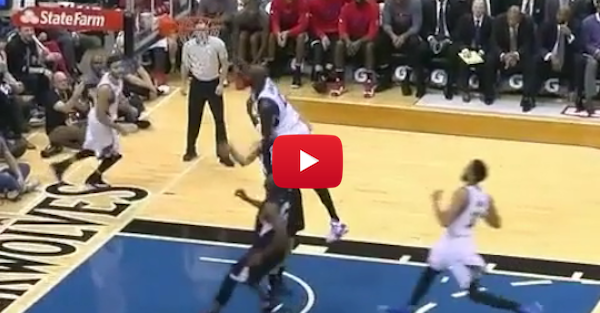 Let's be honest. It's a complete miracle that Kevin Garnett is still playing basketball at the level he is at the age of 39. Not only is helping to mentor guys like Karl-Anthony Towns off the court, but he's showing what he should be doing on it too with this insane dunk on Blake Griffin.
I'm sure the mayor of Lob City is not used to being on the receiving end of one of these, but it feels so good to see KG have a shining moment before he inevitably retires. Everything about this video is perfect too. There's multiple camera angles, KG got a technical for getting so hyped about his dunk, and the rookie Towns has a phenomenal reaction to it all.
And here's another look you might like. Frame. By. Frame.
I think I might cry from the beauty of this tweet.