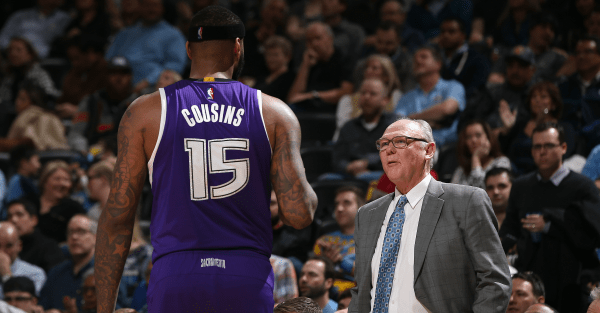 RELATED: DeMarcus Cousins directly contradicts George Karl
George Karl will stay coach after all
________________________________________________________________________________________________________
The George Karl and Sacramento Kings experiment is finally coming to an end according to the Sacramento Bee. The Kings are 44-67 under Karl and have been a total dysfunction during his tenure in Sacramento.
DeMarcus Cousins has said on several occasions that Karl wasn't the guy for the job and is still probably upset that the Kings got rid of Mike Malone in the first place. Malone and Cousins had been getting along great, they just happened to not be winning too many games.
Karl is the fifth-winningest coach in NBA history with 1,175 wins under his belt. However, he has never had to coach a team as bad as these Kings. The sooner this ends the better because the Kings need a coach who can develop the young talent they have and work them towards a playoff push. Karl is used to working with veteran teams ready to win titles and so that approach has not quite worked in this environment.