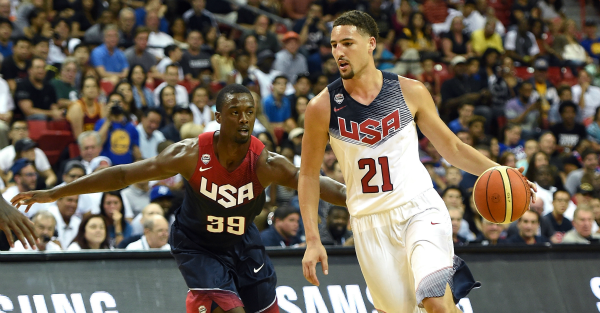 Doc Rivers started the trash talking with the Golden State Warriors when he said that the Warriors had some good luck this postseason. "You need luck in the West," he says. "Look at Golden State. They didn't have to play us or the Spurs. But that's also a lesson for us: When you have a chance to close, you have to do it."
Rivers makes a valid point and would have had better luck if his team didn't lose the tiebreaker with the Houston Rockets. Instead of playing a flailing Dallas Mavericks team, the Clippers had to go seven games with the Spurs and then lost to the Rockets despite being up 3-1 in the series.
Golden State's Klay Thompson had some fighting words for Rivers and reminded him of that humiliating series loss in an interview with the San Jose Mercury News.
"Didn't they lose to the Rockets? Exactly," Thompson said, laughing in reference to Houston coming from behind to beat the Clippers in the Western Conference semifinals. "That just makes me laugh. That's funny. Weren't they up 3-1, too? Yeah, tell them I said that. That's funny, man. That's funny."
And walking away from reporters after his interview session, Thompson continued, "I wanted to play the Clippers last year, but they couldn't handle their business."
The shots have been fired and a rivalry has been born!