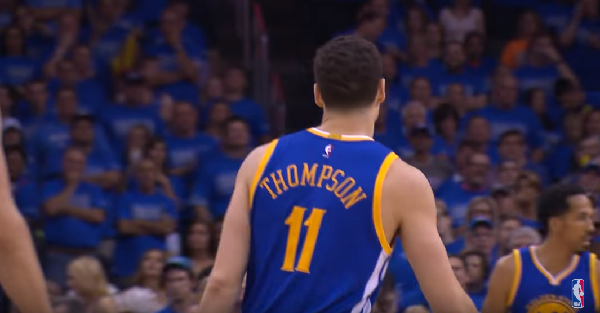 The Golden State Warriors desperately needed a win in the Western Conference Finals to keep their season alive and they got it with a 108-101 win in Oklahoma City over the Thunder. It came on the back of a record-breaking performance by Klay Thompson who not only scored 41 points, but knocked down a playoff record 11 triples.
It didn't matter who was guarding him and how he was guarded because he kept finding just enough space to fire up a shot and he was pretty efficient. He hit 11 of his attempted 18 shots from beyond the arc and kept the Warriors alive long enough to let Steph Curry finally catch fire in the fourth quarter.
The two combined for 70 points and helped the Warriors outscore the Thunder 33-18 in the final frame to close out the game and bring it back to Oracle Arena for Game 7.