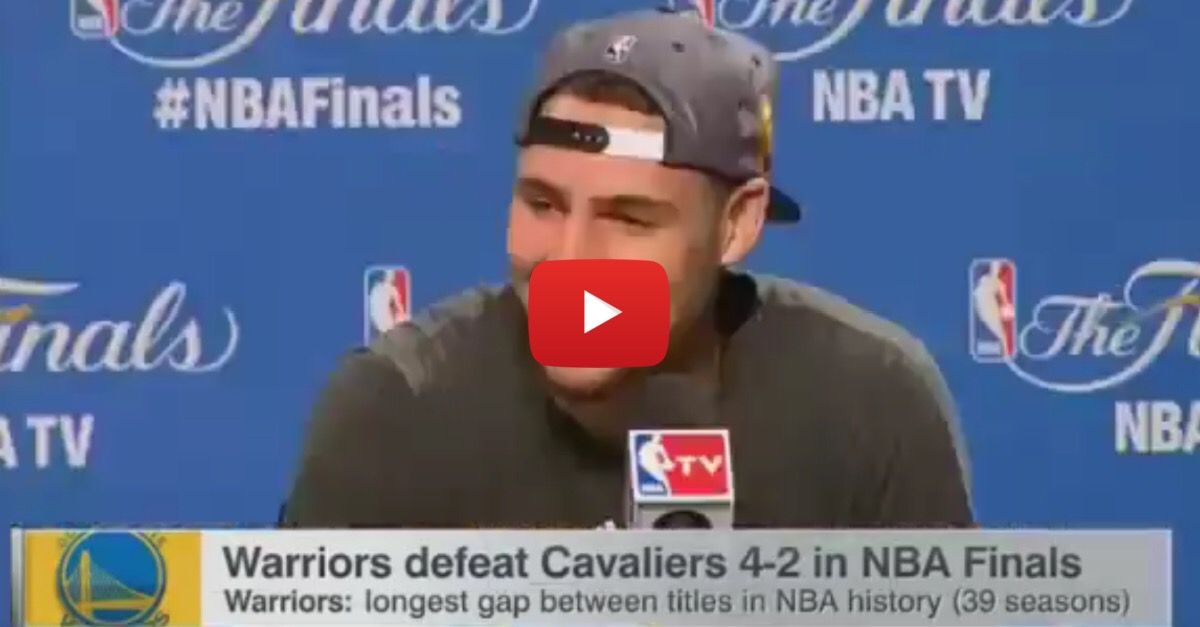 Golden State Warriors knocked off LeBron James and the Cleveland Cavaliers for the organization's first NBA Championship in 40 years Tuesday night.
While James had no trouble calling himself the best player in the world earlier in the series, the Warriors didn't take kindly to his proclamation and let him know after claiming the title.
"It just feels good to say we're the best team in the world, with the best player in the world — this man sitting next to my right," Klay Thompson said while sitting next to the reiging MVP, Stephen Curry.
That one last jab at James probably stings after he dropped his fourth loss in the Finals and had one of the saddest pressers ever.
James won't have an opportunity to argue that point until next season, but for now, one thing remains clear — the Warriors are the NBA champs.