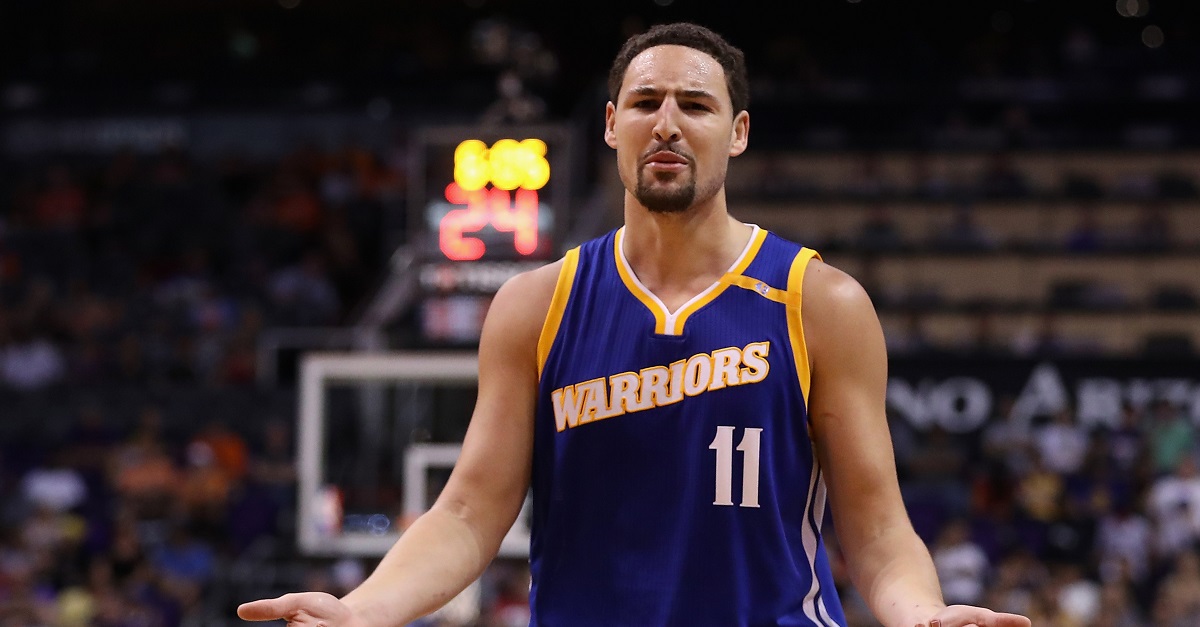 Christian Petersen/Getty Images
Christian Petersen/Getty Images
The internet was all abuzz this morning with the rumor that Golden Warriors guard Klay Thompson was on the move. Not only was the star guard about to be traded, but apparently he was heading to the Boston Celtics too for a number of pieces.
RELATED: Klay Thompson sets insane playoff record in crazy comeback against the Thunder
Former Celtic-turned-broadcaster Brian Scalabrine was on Sirius XM radio with Knicks beat writer Frank Isola and mentioned that he heard a rumor about the Celtics sending Avery Bradley, Jae Crowder and Boston?s pick from Brooklyn in exchange for Klay Thompson.
That sent the internet ablaze and was gaining traction because of its possibility of actually happening and the fact that several story lines could have played out if it became true. However, Scalabrine realized the chaos he caused and made sure to correct everyone in saying that it wasn't actually going to happen.
And another NBA insider made it quite clear that there were no talks between the teams:
So good try, internet! You almost got a guy traded!
[h/t For The Win]