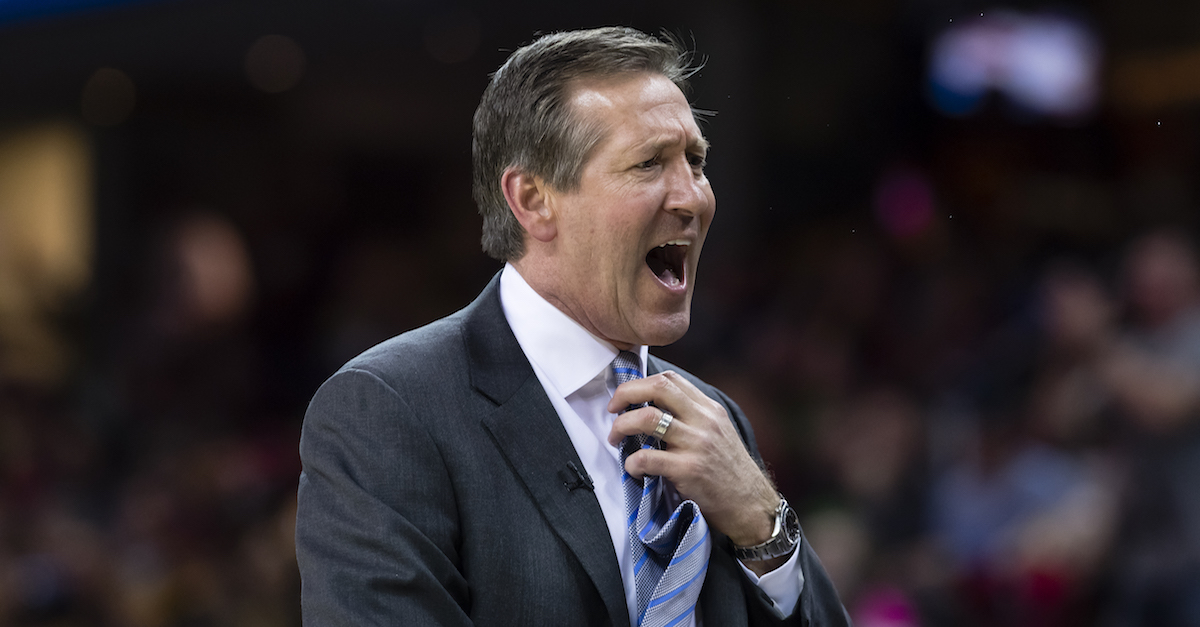 Jason Miller/Getty Images
CLEVELAND, OH - FEBRUARY 23: Jeff Hornacek of the New York Knicks signals to his players during the second half against the Cleveland Cavaliers at Quicken Loans Arena on February 23, 2017 in Cleveland, Ohio. The Cavaliers defeated the Knicks 119-104. NOTE TO USER: User expressly acknowledges and agrees that, by downloading and/or using this photograph, user is consenting to the terms and conditions of the Getty Images License Agreement. (Photo by Jason Miller/Getty Images)
It has been no secret that the New York Knicks have been among the worst teams in the NBA over the past few years. The team's start to the 2017-18 season has been no different as they have dropped their first three games and have the league's worst offense so far.
Following a 21-point loss to the Boston Celtics on Tuesday night, guard Courtney Lee offered one explanation for the team's struggles this season:
It's one thing if a player says some of his teammates don't know all of the plays, but it's another thing when multiple players notice the same thing. The Knicks have been faced with integrating several new players onto the roster so the chemistry may not be there yet, but guys not paying attention to the plays in practice falls on the player.
The Knicks have moved on from Carmelo Anthony and the circus that was, but it doesn't appear the team is on the right track just yet. It's shaping up to be another long season for the Knicks.