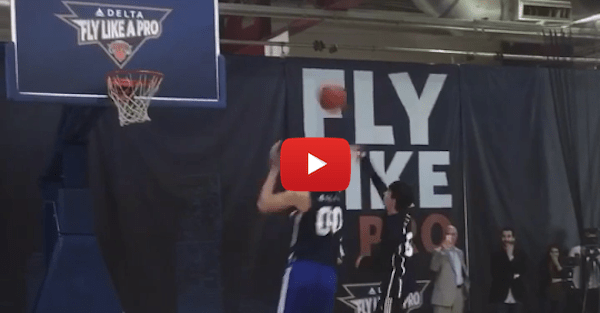 Kristaps Porzingis has been phenomenal his rookie year with some superb posters on other professional basketball players, but it seems his defense could still use a little work. In a promotion he was doing for Delta, Porzingis got totally crossed up by this kid.
And of course the kid dabs on him! That wasn't the end of the event though as ESPN business analyst Darren Rovell tried his hand at guarding Porzingis and he got worked by the big man without even a dribble being taken.
Stick to that money analysis, Rovell.