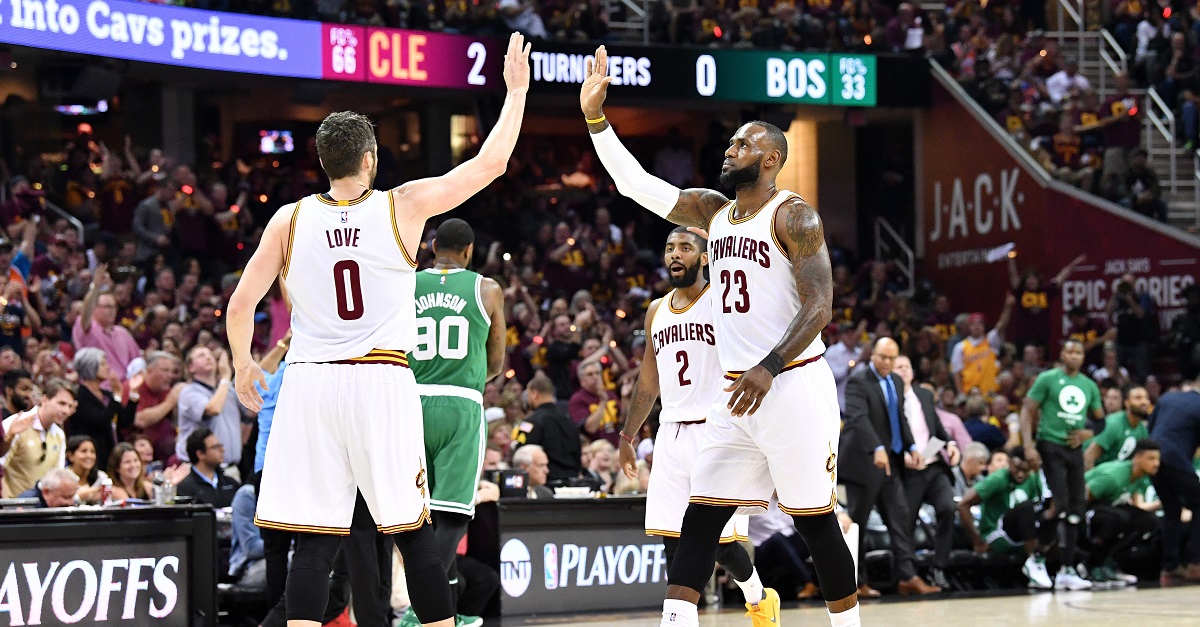 Jason Miller/Getty Images
CLEVELAND, OH - MAY 21: Kevin Love #0 and LeBron James #23 of the Cleveland Cavaliers celebrate in the first half against the Boston Celtics during Game Three of the 2017 NBA Eastern Conference Finals at Quicken Loans Arena on May 21, 2017 in Cleveland, Ohio. NOTE TO USER: User expressly acknowledges and agrees that, by downloading and or using this photograph, User is consenting to the terms and conditions of the Getty Images License Agreement. (Photo by Jason Miller/Getty Images)
The Cleveland Cavaliers may not have a general manager right now, but they will have Kyle Korver on the team for the foreseeable future after the former Creighton star reportedly agreed to a new deal with the team Sunday afternoon.
According to Shams Charania of Yahoo's The Vertical, Korver agreed to a three-year, $22 million deal with the team.
The money is not surprising, especially when you look around the League at some of the contracts being handed out right now, but the years is. Korver is 36-years-old heading into the 2017-18 and signing him to a three-year deal is risky.
On the flip side, the team had to lock him solid rotation pieces like Korver to continue to surround LeBron James with the best pieces as possible as the Cavaliers title window inches closer and closer to closing.
Korver shot 48.5 percent from deep for the Cavaliers last season.