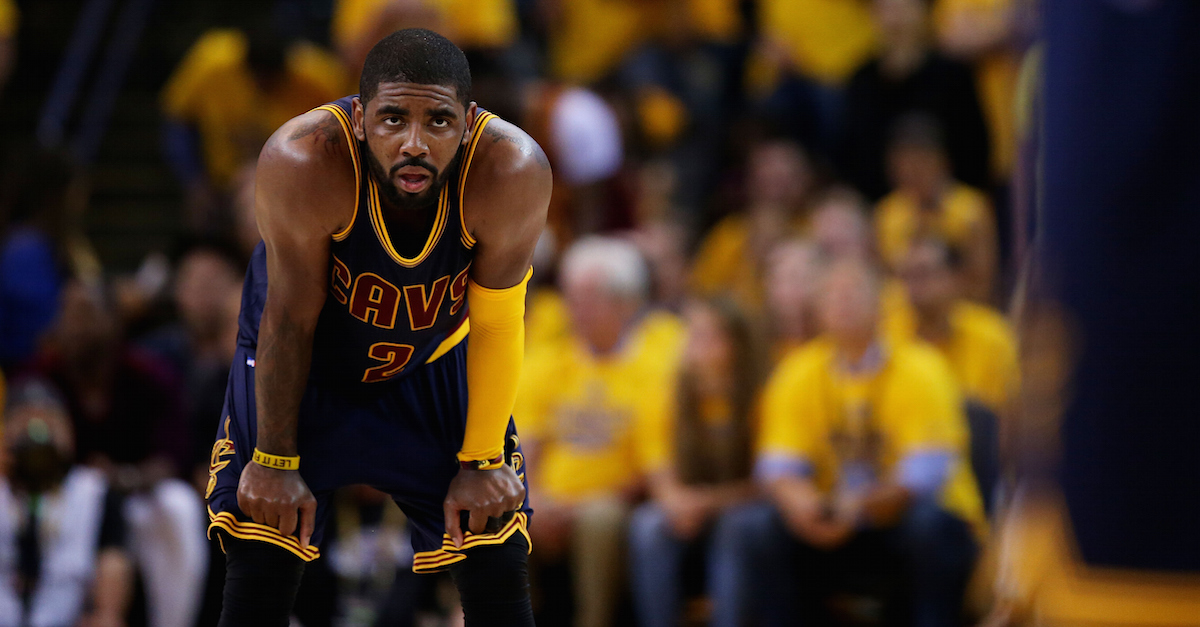 Ezra Shaw/Getty Images
OAKLAND, CA - JUNE 04: Kyrie Irving #2 of the Cleveland Cavaliers reacts in the second half against the Golden State Warriors during Game One of the 2015 NBA Finals at ORACLE Arena on June 4, 2015 in Oakland, California. NOTE TO USER: User expressly acknowledges and agrees that, by downloading and or using this photograph, user is consenting to the terms and conditions of Getty Images License Agreement. (Photo by Ezra Shaw/Getty Images)
Cleveland Cavaliers' point guard Kyrie Irving reportedly is ready to move on from the team he won his only NBA championship with and one of the four teams he's interested in going to, the New York Knicks, is interested in a major way.
According to ESPN's Ian Begley, the team is willing to attach multiple first-round picks, along with Carmelo Anthony, in a deal for Irving.
The Knicks for the first time in a long time finally have multiple first round picks in their back pocket over the next couple of years. Even for a player like Irving, attaching multiple first-round picks for him would be a huge risk for a team that's not built to win now or in the next couple of years.
It should be noted that Kristaps Porzingis isn't being offered, per the report, but, with the Knicks being the Knicks, that could always change.
From a fit perspective, a Tim Hardaway Jr. and Irving back court would get torched defensively, but it would be entertaining — especially if the team moves Porzingis to the 5 permanently in 2017-18.
Irving's preferred trade destinations include the Minnesota Timberwolves, San Antonio Spurs, Miami Heat and the Knicks.