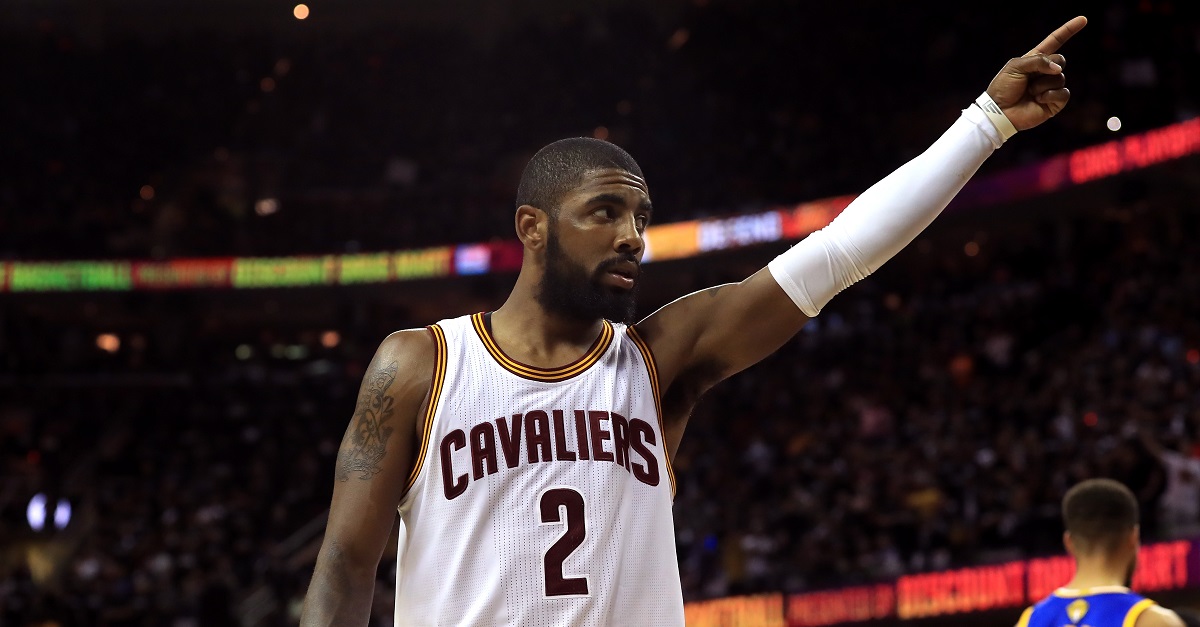 Ronald Martinez/Getty Images
CLEVELAND, OH - JUNE 09: Kyrie Irving #2 of the Cleveland Cavaliers gestures to the crowd in the third quarter against the Golden State Warriors in Game 4 of the 2017 NBA Finals at Quicken Loans Arena on June 9, 2017 in Cleveland, Ohio. NOTE TO USER: User expressly acknowledges and agrees that, by downloading and or using this photograph, User is consenting to the terms and conditions of the Getty Images License Agreement. (Photo by Ronald Martinez/Getty Images)
ESPN's Pablo Torre co-hosted "First Take" Thursday morning alongside future co-host partner Bomani Jones, and he broke some major news on the program.
Torre, when talking about Cleveland Cavalier Kyrie Irving, said one of his sources informed him that Irving "very badly" wants to be a New York Knick.
This isn't a huge surprise, as Irving listed the Knicks in his preferred destinations that include the Minnesota Timberwolves, San Antonio Spurs and Miami Heat. The Knicks would also be a homecoming for Irving.
Still, finding a way to add Irving without giving up budding Knick superstar Kristaps Porzingis makes this possibility very unlikely.
It is interesting, though, and perhaps the longer this drags on, the asking price for Irving will go down and the Knicks will be in a position to add Irving without having to include Porzingis in a deal.