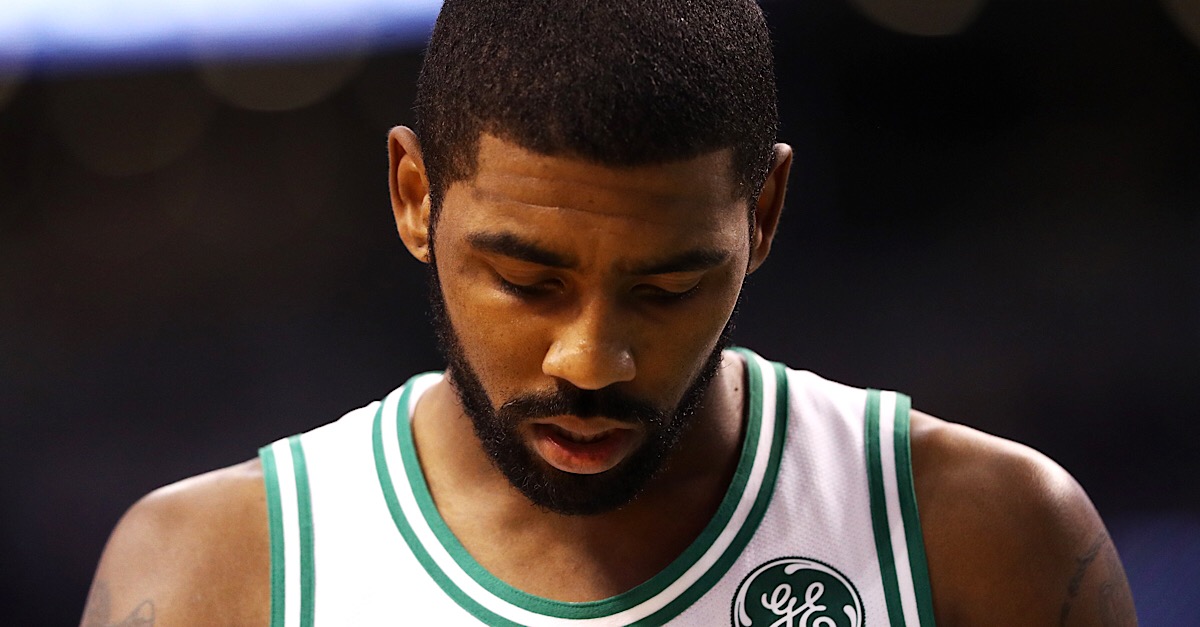 Maddie Meyer/Getty Images
Maddie Meyer/Getty Images Kyrie Irving Boston Celtics
As the Milwaukee Bucks celebrate their 50th season this year, the team will play Thursday night's contest against the Boston Celtics at the site of their first home at The UW-Milwaukee Panther Arena in Milwaukee.
The arena, formerly known as MECCA Arena, was first home to the Bucks from 1968 to 1988. The game will feature a colorful replica court that was used when the Bucks first played in that arena. While the court will surely bring back memories for fans that witnessed players like Kareem Abdul-Jabbar and Oscar Robertson play on it, at least one opposing player is concerned with the playing surface, according to The Boston Sports Journal.
"I'm all about safety," Irving said at shootaround Thursday morning. "We'll see how it is on my knees, see how it is on everyone's bodies. I know this is a pretty older court and it looks like it's freshly painted as well. I'm just going to do my assessment and go from there."
It sounds as though Irving believes the playing surface is the exact court used from when the Bucks used to play there, but the court is a new one and only features a replica design of the old court. Irving still seemed concerned with the playing surface despite hearing that it is a brand new court.
While Irving is concerned with how his body will hold up during the game, it's safe to assume the court itself likely went through the same tests and safety precautions that every other NBA court goes through.
Conspiracy theorists may become alarmed following the game if Irving turns in a sub-par performance.