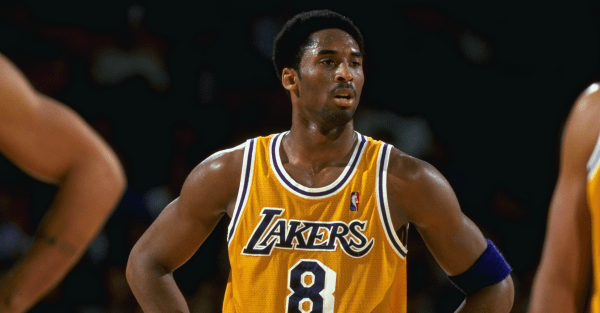 The Los Angeles Lakers will retire Kobe Bryant's jersey and raise it into the rafters fairly soon after he retires I imagine. However, now the debate comes up of which number will get retired since he switched to No. 24 for the 2006-07 season. Lakers GM Mitch Kupchak sort of cleared up what we might see in this case.
"Obviously it's going to be 8, 24 or it could be both," general manager Mitch Kupchak said Sunday, according to the Los Angeles Times. Well thanks for giving us absolutely nothing, Kupchak. Bryant was going to wear 33, but couldn't do that when he was traded to the Lakers from the Hornets because that number was retired for Kareem Abdul-Jabbar. No. 24 was also taken — that was his high school number — by George McCloud at the time so that's why he went with 8 to start his career.
Kobe Bryant is currently No. 3 on the all-time scoring list behind Karl Malone and Kareem Abdul-Jabbar.