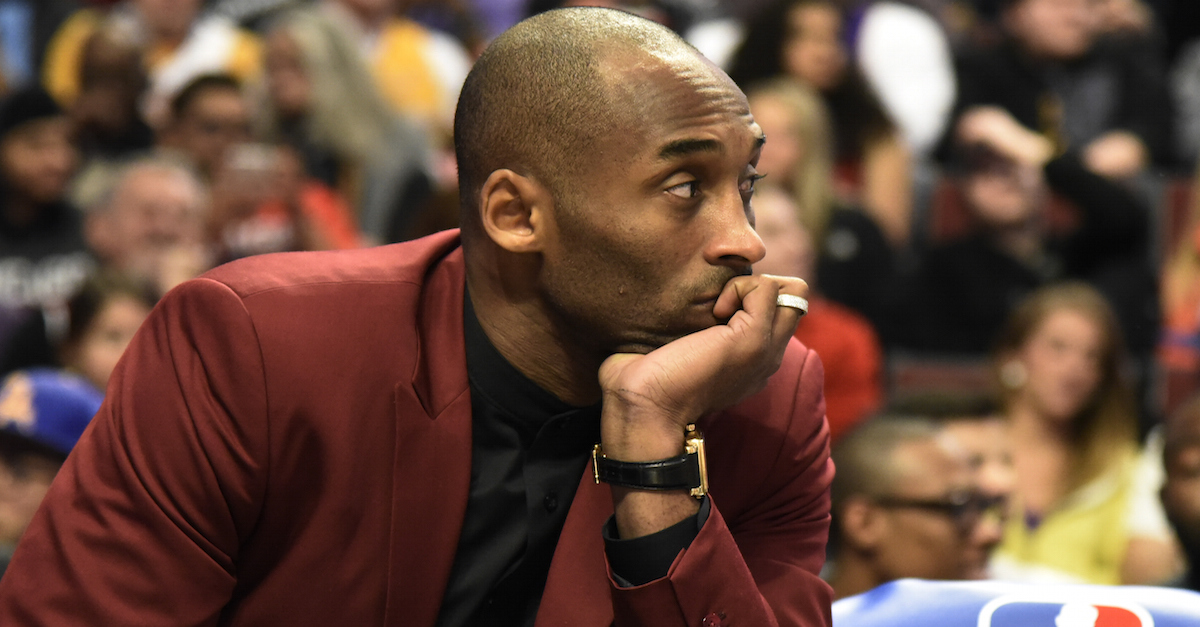 Los Angeles Lakers selected forward Larry Nance Jr. No. 27 overall in Thursday night's NBA Draft, but the night wouldn't end without some controversy.
While the forward should have ample opportunity to play significant minutes, Nance Jr. dug himself into an early hole with a tweet directed at Bryant in May 2012 referencing his sexual assault case from July 2003 in Denver, Co., via College Spun:
Bryant was accused of rape, but the charges were eventually dropped and a civil suit was settled in the case.
General manager Mitch Kupchak responded, via ESPN:
"I've spoken to Larry Nance Jr. with John Black, our public relations director," Kupchak said Thursday night. "Really, I'm not in a position to really share information. But it is something that they will have to discuss amongst the two of them.

"My understanding is that it's something that happened years ago, and in today's world, things don't go away, which really doesn't make it any less offensive because it was said three, four years ago."
In today's age of social media, kids put things on the Internet years before they are worried about their future. for Nance Jr., he's deleted the tweet and management has spoken to him, so the team will likely try to bury this under the rug and move forward.