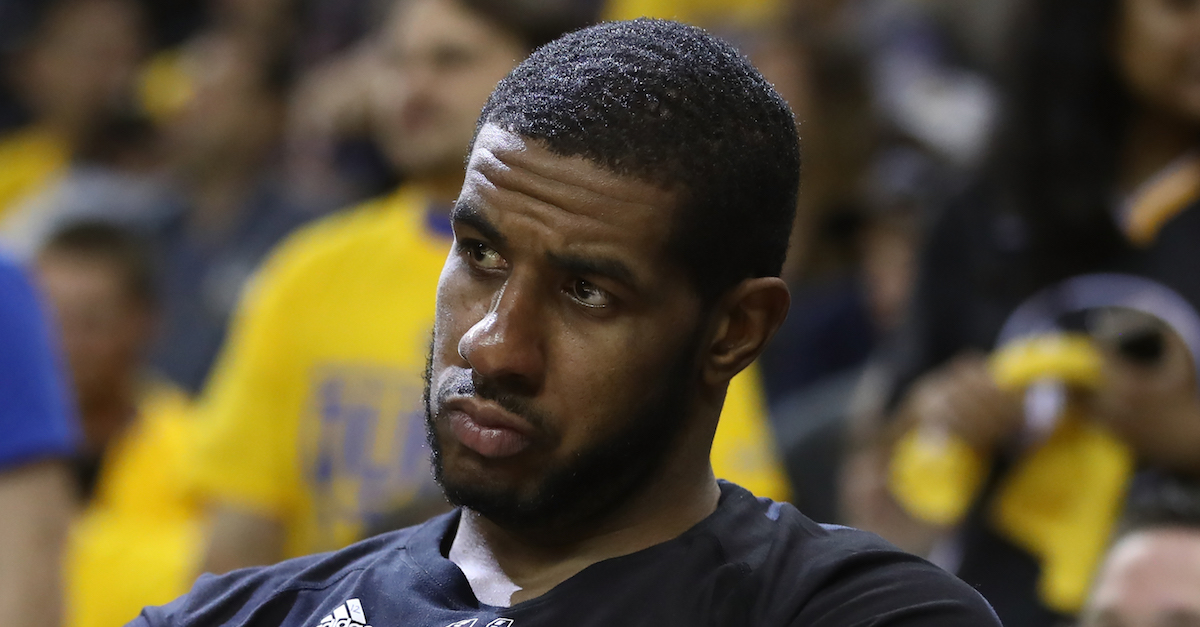 Ezra Shaw/Getty Images
OAKLAND, CA - MAY 16: LaMarcus Aldridge #12 of the San Antonio Spurs sits on the bench in the final minutes of their 136-100 loss to the Golden State Warriors in Game Two of the NBA Western Conference Finals at ORACLE Arena on May 16, 2017 in Oakland, California. NOTE TO USER: User expressly acknowledges and agrees that, by downloading and or using this photograph, User is consenting to the terms and conditions of the Getty Images License Agreement. (Photo by Ezra Shaw/Getty Images)
The San Antonio Spurs are reportedly dangling LaMarcus Aldridge in attempts of landing a top-10 draft pick in Thursday night's draft, per ESPN.
"He can opt out in a year," Spurs general manager R.C. Buford told ESPN last month. "There's a point in time that we'll have to address what's next. At that time, we'll deal with it. As you build a team, you make decisions along the way."
Aldridge just finished Year 2 of his four-year contract with the Spurs, where he averaged a career-low 16 points per game en route to Golden State Warriors' sweep of San Antonio in the Western Conference Finals.
The Spurs are reportedly concerned that Aldridge will opt out of his contract next summer, where he has a player option ahead of free agency.
San Antonio currently holds the No. 29 and No. 59 overall picks.