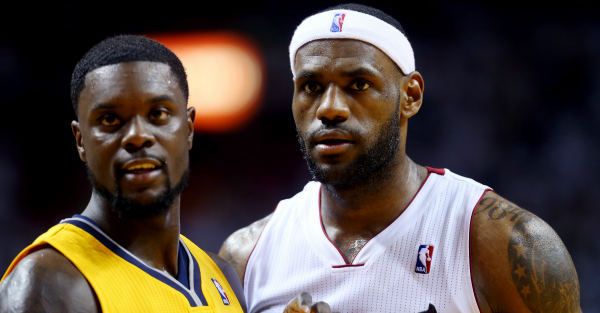 Lance Stephenson was an absolute nuisance for the Miami Heat and LeBron James during his time with the Indiana Pacers. They had a few run-ins during the playoffs and apparently one of those came to a crescendo in 2012 when some of the Heat leadership went looking for Stephenson on a day off.
Danny Granger was on that Pacers team with Stephenson and he describes one particular situation when Chris Anderson, Juwan Howard and Udonis Haslem tried to catch Stephenson off guard on an off day during the series.
?[They] came to our locker room looking for Lance Stephenson. They were searching him out,? Granger told Sirius XM NBA radio. ?That?s a huge no-no. This was on an off day. I got involved, words were exchanged and whatnot.?
Granger added the trio made up the leadership of the Heat at the time and that ?they were protecting LeBron. They thought Lance had done something disrespectful to him.?
The whole thing was much ado about nothing, but it just goes to show how annoying Stephenson really was when he was playing at a high level.
[h/t Uproxx]