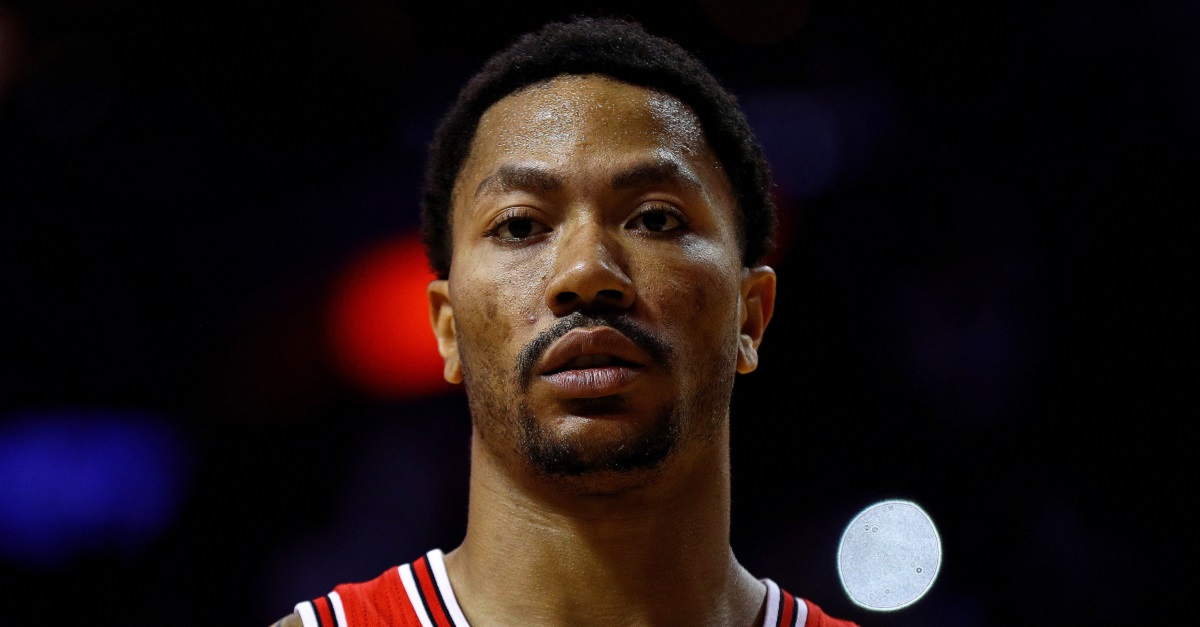 Mike Ehrmann/Getty Images
MIAMI, FLORIDA - APRIL 07: Derrick Rose #1 of the Chicago Bulls looks on during a game against the Miami Heat at American Airlines Arena on April 7, 2016 in Miami, Florida. NOTE TO USER: User expressly acknowledges and agrees that, by downloading and or using this photograph, User is consenting to the terms and conditions of the Getty Images License Agreement. (Photo by Mike Ehrmann/Getty Images)
The Los Angeles Police Department says there is an active criminal rape investigation against new Knicks point guard Derrick Rose. This has been confirmed in a letter to the attorney of the woman accusing Rose and two of his friends of raping her in 2013. ThinkProgress.org got a hold of the letter from Detective Nadine Hernandez:
RELATED: A woman says Derrick Rose raped her, and what he admitted is shocking
The accuser has fought to stay anonymous, but an L.A. judge ruled that her name must be revealed during the trial when it begins Oct. 4. Jane Doe, as she is listed now, says that Rose and his two friends had non-consensual sex with her after she was incapacitated from a night of drinking. Rose claims that the sex was consensual.
He is in the final season of a five-year $94.3 million deal and is scheduled to make $21.3 million in 2016?17 after being traded to the New York Knicks this offseason.
[h/t SI.com]