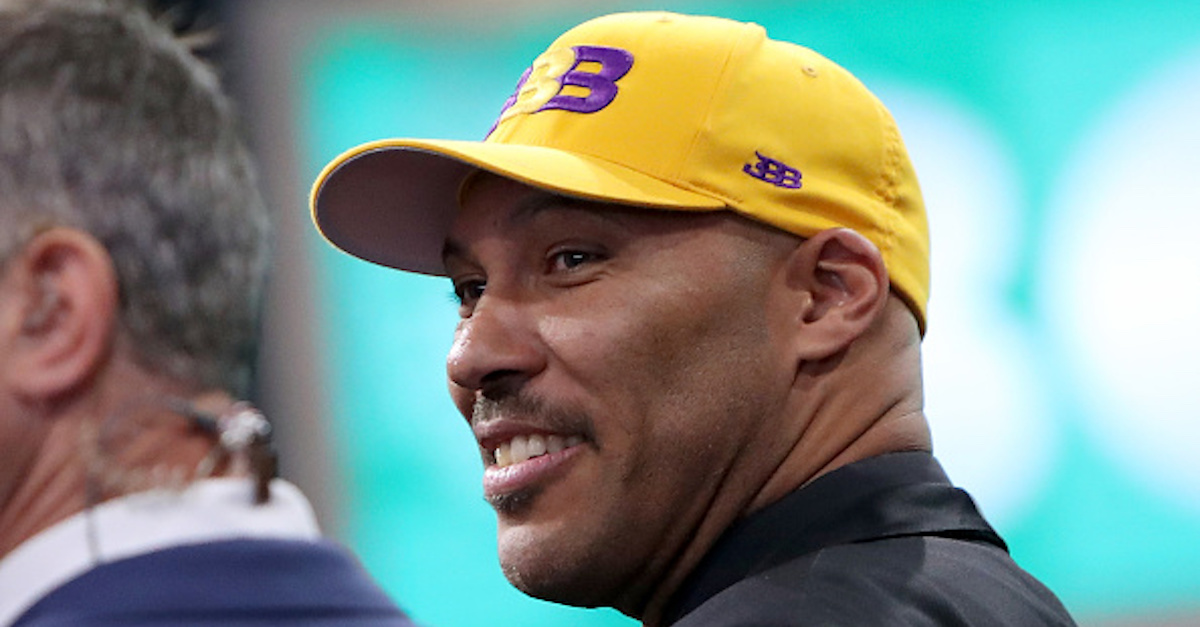 Mike Lawrie/Getty Images
NEW YORK, NY - JUNE 22: LaVar Ball, father of second overall pick Lonzo Ball of the Los Angeles Lakers, speaks to media during the first round of the 2017 NBA Draft at Barclays Center on June 22, 2017 in New York City. NOTE TO USER: User expressly acknowledges and agrees that, by downloading and or using this photograph, User is consenting to the terms and conditions of the Getty Images License Agreement. (Photo by Mike Lawrie/Getty Images)
When he was busy leading the Los Angeles Lakers to a title in the 2017 NBA Summer League in Las Vegas, Lonzo Ball decided to rock a few different brands of kicks.
But when he laces up his shoes for opening night of the 2017-18 NBA season, he'll be keeping it in the family. Well, at least he will be on opening night in NBA 2K18.
That's right. LaVar Ball's Big Baller Brand is officially in the game.
So, there you have it. The Big Baller Brand will be available for you and your My Player when you fire up the Xbox One or Playstation 4.
The only question, though, is whether or not they'll cost three times more than any other shoe ? you know, like in real life. Maybe by the time your first two seasons end, you'll be able to afford to download a pair.
You know what, why not just go all out? Make the BBB slides available, too. Throw in a pre-game spat with LaVar Ball, himself, in the tunnel.
The possibilities are endless.
[h/t SB Nation]