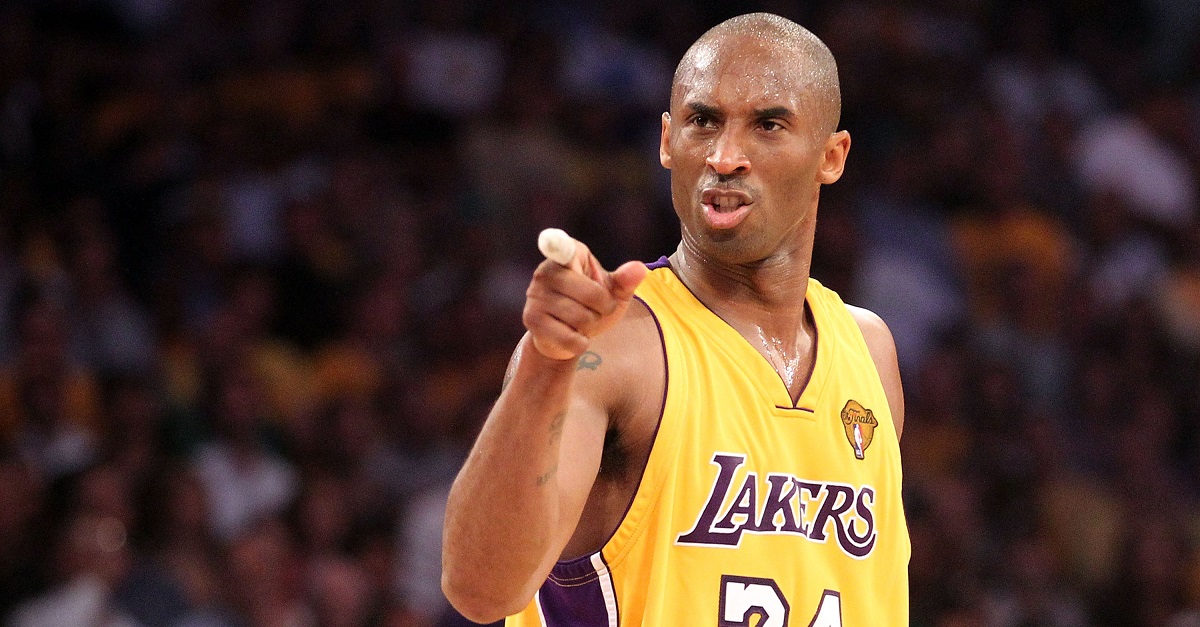 Ronald Martinez/Getty Images
LOS ANGELES, CA - JUNE 17: Kobe Bryant #24 of the Los Angeles Lakers points in the second quarter of Game Seven of the 2010 NBA Finals against the Boston Celtics at Staples Center on June 17, 2010 in Los Angeles, California. NOTE TO USER: User expressly acknowledges and agrees that, by downloading and/or using this Photograph, user is consenting to the terms and conditions of the Getty Images License Agreement. (Photo by Ronald Martinez/Getty Images)
LaVar Ball will stop at nothing to make sure he is the most hated man in the basketball universe and he cemented his place with this latest insult. He was on ESPN Radio 710 LA Thursday morning and went so far as to boldly claim, "I don't need no advice from Kobe Bryant."
RELATED: Kobe Bryant shed some light on his future in the NBA
If the Black Mamba is willing to give you advice, you should be taking it regardless of who you think you are. While Ball didn't completely push out the possibility of listening to him, that's not a great way to potentially start a relationship with a living legend as his son Lonzo is expected to be drafted by the Lakers in next month's NBA Draft. Ball went on to explain the exact circumstances in which he would be cool with getting advice from Bryant.
"If they're at practice and he sees something and Lonzo listens to him or whatever, he's good. … But it's just not, 'OK, I'm talking to Kobe, so now I'm going to be good.' If Kobe sees something that Zo is doing, then go from there. But I'm not trying to pattern after nobody."
Bryant has openly offered his services to other rising stars like Isaiah Thomas, Gordon Hayward, Kyrie Irving and James Harden and is more than willing to share his insights with anyone willing to listen. So it's not like Bryant is being exclusive with his stories or experiences either and the younger Ball should be looking to Bryant for any advice that might help him make his mark in the league once he enters it this year.