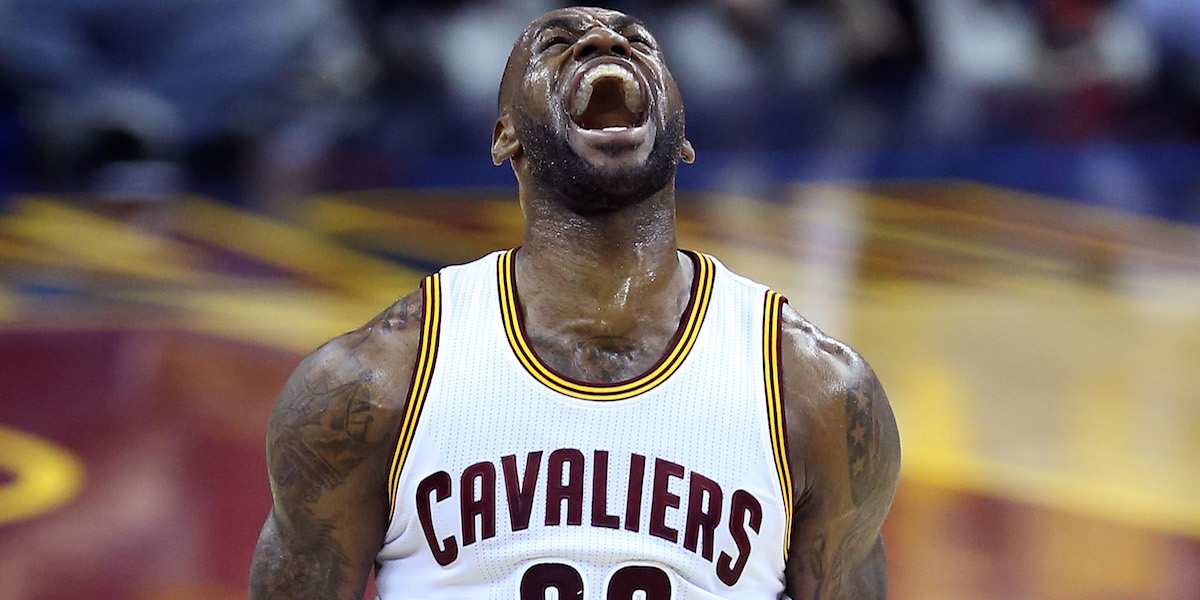 Andy Lyons/Getty Images
CLEVELAND, OH - MAY 17: LeBron James #23 of the Cleveland Cavaliers reacts after a basket in the second quarter against the Toronto Raptors in game one of the Eastern Conference Finals during the 2016 NBA Playoffs at Quicken Loans Arena on May 17, 2016 in Cleveland, Ohio. NOTE TO USER: User expressly acknowledges and agrees that, by downloading and or using this photograph, User is consenting to the terms and conditions of the Getty Images License Agreement. (Photo by Andy Lyons/Getty Images)
The Cleveland Cavaliers are a mess right now. The team has lost four straight games, including two recent blowouts, and the optimism garnered by a massive winning run earlier in the campaign has largely evaporated.
While LeBron James has been, in a word, fantastic this season, the best player in the world is not exempt from exasperation as a result of the losing spell and he let the world know about it on Wednesday. In speaking with Dave McMenamin of ESPN, James revealed that this season is very much wearing on him.
"It's been very challenging. Just from the simple fact of how many guys have been in and out. This is a difficult year for our team. Seems like I say that every year, but this one has been even more challenging.

"With everybody who has been out and coming back in, and the rotations, and things of that nature, it's been very challenging on our team. But we have to figure it out. At the end of the day, we have a game every other day or every two days just like everybody else in the NBA. We have to go out and play."
It is somewhat typical, at least in recent years, for the Cavs to hit a dry spell in the middle of the campaign and this recent stretch could be a representation of that. Still, Cleveland's issues are more pronounced right now and there are real defensive issues with the team that could certainly be frustrating for all parties involved.
Are the Cavs the favorites to win the East? Probably, but it likely won't be as breezy this time around and perhaps LeBron knows it.