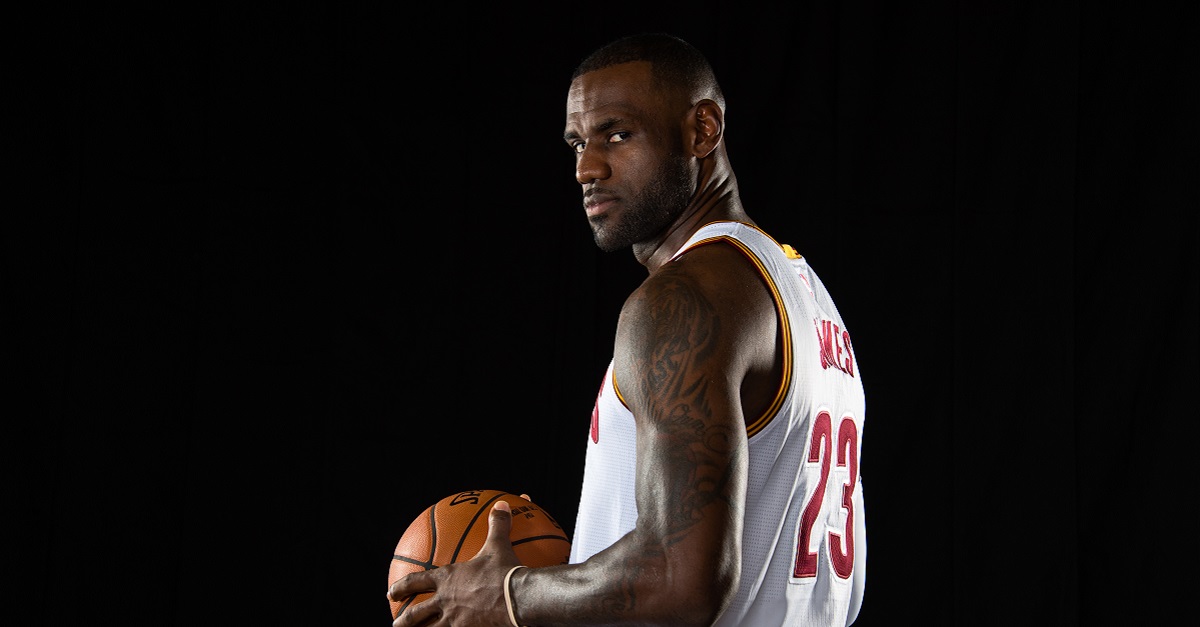 Jason Miller/Getty Images
CLEVELAND, OH - SEPTEMBER 26: LeBron James #23 of the Cleveland Cavaliers during media day at Cleveland Clinic Courts on September 26, 2016 in Cleveland, Ohio. NOTE TO USER: User expressly acknowledges and agrees that, by downloading and/or using this photograph, user is consenting to the terms and conditions of the Getty Images License Agreement. Mandatory copyright notice. (Photo by Jason Miller/Getty Images)
Before the NBA trade deadline, LeBron James made a public plea to get him, Kyrie Irving and Kevin Love some help for the "top-heavy" Cleveland Cavaliers.
Help is on the way, Bron Bron, as three-time All-Star Deron Williams is joining the Cleveland Cavaliers, per ESPN:
The Cavaliers already traded for Kyle Korver—likely to fill the void left by J.R. Smith after he was injured and now Williams will step in as a scorer and commanding presence off the bench.
"I don't got no time to waste," James said. "I'll be 33 in the winter and I ain't got time to waste. That's what I'm talking about. … When I feel like physically and mentally, me personally, can't compete for a championship no more or I feel like I can't do it, then I won't have this problem. But until that happens, and it don't seem like no time soon…"
Williams has shot 44 percent from the field over his 12-year career, averaging 16 points per game, eight assists and three rebounds.