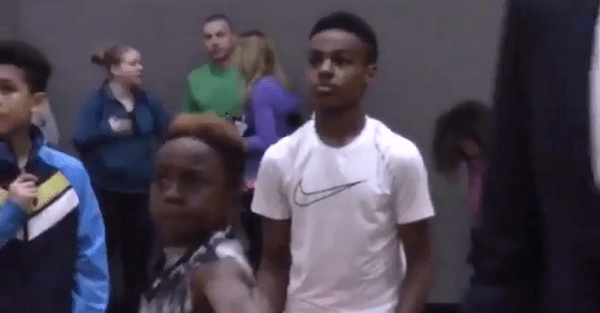 LeBron James might be the greatest basketball player to step foot on a hardwood court, but that doesn't mean he's perfect. If there's been one flaw in his game, most people would say it's his jump shot. While it's shown improvement some seasons, it has never been consistent and something that has held him back at times.
RELATED: LeBron James Jr. already has scholarship offers from two of the best programs in the country
It looks like he's made sure that isn't something that will hold back junior though. He's got the 11-year old already hitting half court shots with ease and this kid will be turning more heads over the next seven years before he goes to college.
It will be soon enough until junior is warming up like Steph Curry before games and hitting bombs from the logo like he's expected to hit those shots.
[h/t SBNation]