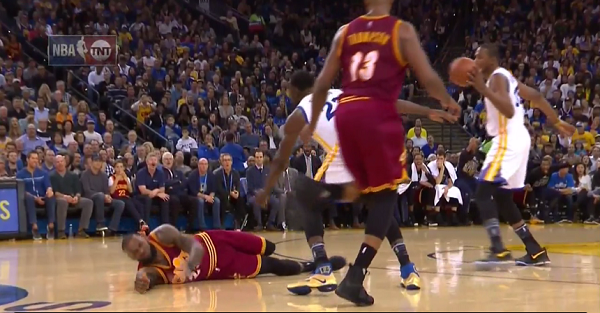 Clippit/bbornstein33
LeBron James has earned a reputation as a bit of a flopper in recent years and that's because the refs give him a lot of calls they probably shouldn't. That came into play against the Golden State Warriors when he was dribbling up the middle of the court and took a shot from Warriors forward Draymond Green.
RELATED: Draymond Green is already in postseason groin kicking form
Green was clearly going for a strip on James, but he wasn't expecting this next level flop from James:
That was called a flagrant foul on Green somehow after the most epic of flop jobs. Anderson Varejao is blushing watching that kind of flop. The Warriors are currently beating the Cavs 58-44 with less than five minutes before halftime.