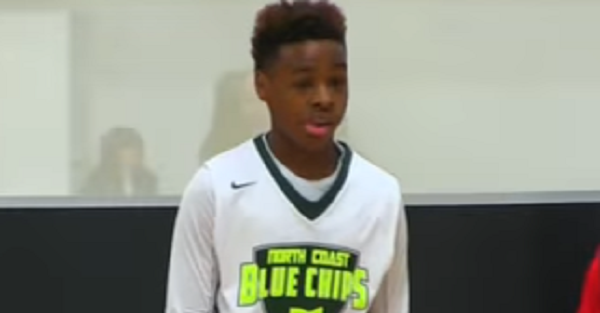 YouTube
Most 12-year-olds don't receive media coverage when they play (very) well on the basketball court. LeBron James Jr. is not a "normal" 12-year-old, though, and it appears that he is already following in his father's footsteps when it comes to playing lights-out basketball.
The video above is making the internet rounds and with good reason. James Jr. flashes obscene ball-handling skills throughout the compilation, with high-end passing ability and the confidence needed to do just about anything on a basketball court.
It is, of course, way too early to get caught up in any legitimate hype about James Jr. given his age, but that won't stop anyone from speculating on just how terrifying he might be in a few years. While LeBron James is blessed with absurd natural athleticism and size (6-foot-8, 260 pounds), the dedication necessary to reach that elite level is something that not everyone is born with and it will be interesting to see how the most famous 12-year-old basketball player on the planet progresses in that regard.
With all of that said, it doesn't hurt to have phenomenal basketball bloodlines and LeBron James Jr. certainly has that part of the profile locked down despite his young age.