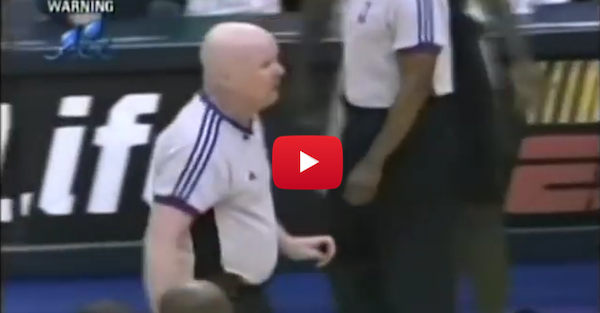 The Delaware County Times is reporting that long time NBA referee Joey Crawford is going to retire at the end of the season after 39 years in the league. He's had his great moments, but younger fans will mostly know him for ejecting Tim Duncan — one of the people who least warrants a technical at any given time — from the bench for laughing, screwing up a foul call on Marcus Camby when he was with the Trail Blazers, and talking a little too much to the players and coaches in the middle of games.
Fortunately, someone put together this amazing fails compilation of Crawford so we can get one last good laugh before he goes out on top. He gave a statement to the Delaware County Times and it's one we won't soon forget.
?There?s nothing to be sorry about. You know what happens? It?s not that you lose your passion. I have that. That?s insanity. But it just comes to the point where you say, ?I don?t want to make a fool out of myself.? And it?s been so good that I want to go out on a high note. I don?t want to go out on a low note. I want to be in the NBA Finals, and I don?t want to be reffing just for the sake of reffing.?
Crawford also said he would still want to be involved in the game perhaps on the executive side. He would want to still work with officiating and surely commissioner Adam Silver can make something happen for him thanks to his long years of service to the league.