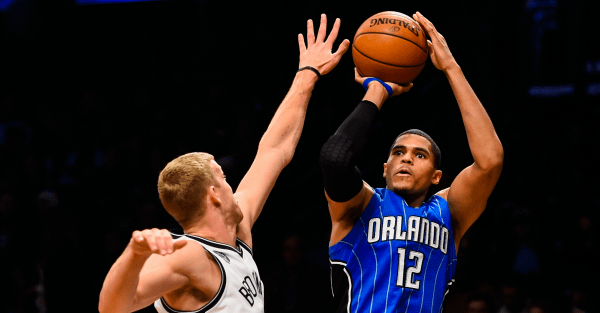 According to ESPN's Chris Broussard, the Orlando Magic and Detroit Pistons have pulled the trigger on the first big trade near the NBA trade deadline.
And TNT's David Aldridge is confirming it.
Brandon Jennings is an expiring contract so if the experiment with him at point guard — it's unclear if he'll start or be the sixth man behind Elfrid Payton — doesn't work out the Magic can just let him go. The move of Harris will give the Pistons an upgrade at small forward and Ilyasova will be a nice veteran presence off the bench behind Aaron Gordon who has just been thrust into the spotlight.
This may open up the Magic to more trades as ESPN's Marc Stein is reporting that they are trying to move forward Channing Frye as well.
His four-year contract for $32 million will become a whole lot friendlier to teams once the NBA salary cap moves up to its expected $90 million threshold and could become easier to move this season.
And Harris had this last parting shot before leaving Orlando.
https://twitter.com/Chris_Broussard/status/699678562102702080