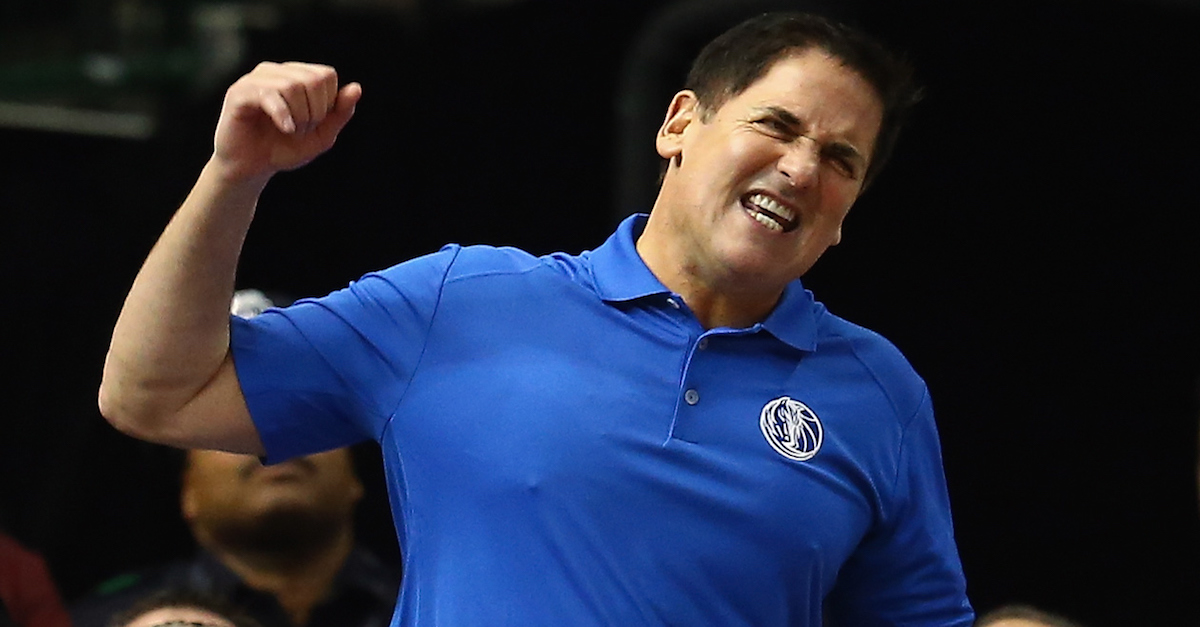 Ronald Martinez/Getty Images
At 2-11, the Dallas Mavericks are in sole possession of the NBA's worst record.
But, we're barely a month into the season and already Mark Cuban is suggesting that the Mavs could end up tanking the season if things don't turn around.
In an interview with USA Today, Cuban said there's still a ways to go before he would even entertain the possibility, but it's not off the table in the long run.
"We will look at that like game 75 or maybe game 70," Cuban said. "Like I said many times when six teams are racing to the bottom you don?t want to race to the bottom. When teams aren?t racing to the bottom, which is more like this year, then you play your heart out and win as many games as you can. When your young guys learn how to play to win, you?re still going to have a chance at a good pick if things aren?t working for you.
The skid, which saw Dallas lose its first six games, then win two before losing another five in a row, could be attributed to some key injuries. Among others, Dirk Nowitzki has missed eight straight games with a sore Achilles and Deron Williams is battling a calf injury.
RELATED: Mark Cuban yanked two ESPN reporters' credentials for the pettiest reason ever
And Cuban says he's more than willing to sacrifice wins if it means giving Nowitzki adequate time to heal.
"We?re just playing it safe with Dirk. With so many guys out there?s no reason to rush him back," Cuba added. "If this was a playoff game he?d be playing. But when you?re missing three of your top six or seven players, that?s putting too much pressure on him. We?re not going to throw him into the fire without a full boat."
So you're telling me there's a chance?