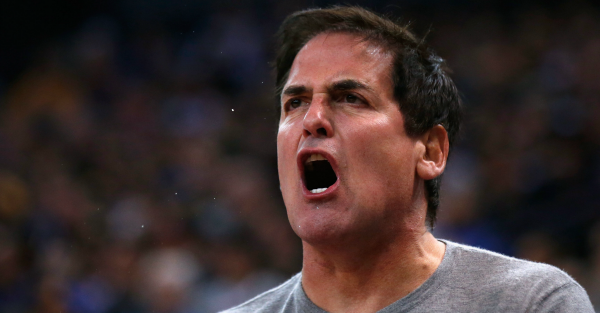 Mark Cuban has always been an outspoken owner for the Dallas Mavericks and he will voice his concerns in whatever way he can find. That means he took to Twitter this time while the team was on a four-game road trip he wasn't able to go on. In a 109-103 loss to the Golden State Warriors, Cuban was pretty livid about the officiating.
Mavs center Salah Mejri was called for a travel in the second quarter of a 128-120 and that was the last straw for Cuban as he went off on Twitter.
And Cuban should know these refs personally considering he has been the owner of the Mavs since 2000 and has received over seven figures worth of fines from the league for criticizing them. He also decided to take a shot at the management team for the refs.
Cuban didn't stop there though as he took a shot at the former league Director of Officials.
Nunn was reassigned in 2008 after the Tim Donaghy scandal that saw the tainting of the 2002 Western Conference Finals between the Lakers and the Kings. It is not known when or how much Cuban will be fined for his comments, but you can rest assured that a hefty fine is on the way.