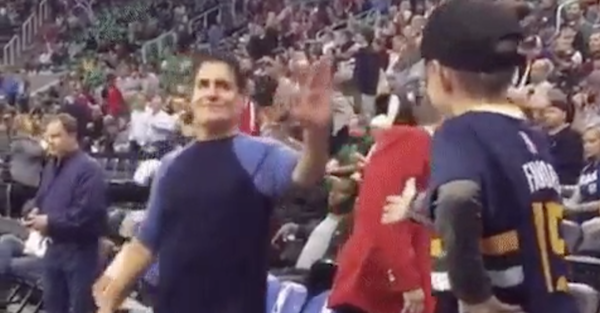 @DCheverere/Twitter
Mark Cuban is a man of the people.
So before his Dallas Mavericks took a 103-100 loss to the Utah Jazz, Cuban saw some child reaching out for handshake.
Cuban approached and went to shake the kid's hand only to be viciously dabbed on.
That is Grade A trolling, young man.