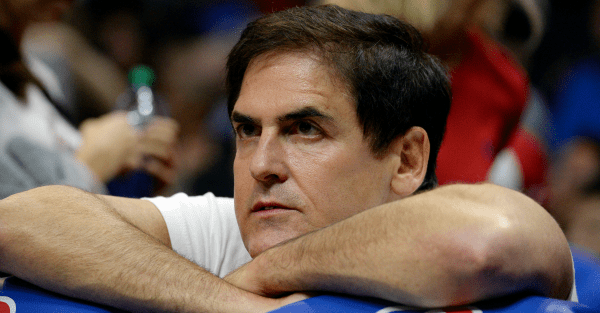 In an interview with ESPN's Tom Haberstroh, Dallas Mavericks owner Mark Cuban said that the "Hack-A-Shaq" strategy teams employ is entertaining and shouldn't be eliminated from the game. It's been a hot topic of debate over the course of the past few seasons as guys like DeAndre Jordan, Dwight Howard and Andre Drummond have been hacked near the end of games in hopes to get the ball back with no time coming off the clock and no points scored by the other team.
On Friday, NBA commissioner Adam Silver told USA Today Sports that he was "increasingly of the view" that the league will implement new rules this summer to prevent intentional fouling of poor free throw shooters. Cuban is strongly against this and doesn't believe that it's hurting the entertainment value of the league and actually adds some intrigue.
"Will they leave him in or leave him out?" Cuban said. "How do both teams feel about it? How will they foul? Is it a new creative way, or is it just chasing?"
Cuban said hack-a-player strategies offer a teachable moment for fans and young athletes, especially parents who could spend time "watching the shots and telling your kids why practice matters and how amazing it is that they can do something that an NBA player can't. Will a 7-foot man try to run and escape a foul so he doesn't have to do what so many 12-year-olds do in games every day?"
On Friday, NBA commissioner Adam Silver said sending poor free throw shooters to the line on purpose hurts the game, even if coaches believe it helps their chances of winning. But those are the rules and if coaches don't want it to happen they have to force their guys to shoot free throws better or take them out of the game in crucial situations. There's no other way around it. Don't reward guys who can't shoot free throws by protecting them from not taking any.