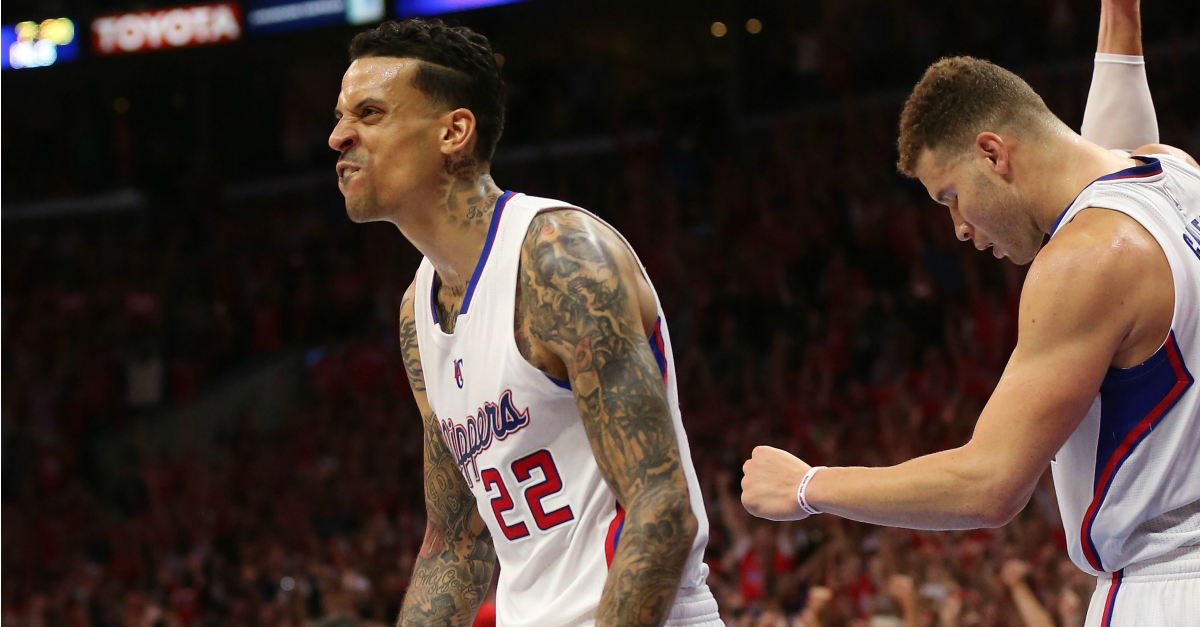 Matt Barnes is known as a guy who likes to yell at other players — and sometimes the fans — to get himself amped up and show that he's not afraid of anyone. Well, his latest stunt in Game 2 against the Houston Rockets at the Toyota Center might not have been one of his shining moments. He got into it with James Harden's mom and said some rather nasty things (we at FanBuzz removed one word, but the meaning is clear):
Monja Willis, Harden's mom, told TMZ that he apologized for his actions after one of her other sons went over to him and told Barnes to apologize to his mother. "My older son walked over to [Barnes] and told him to apologize," Willis told TMZ. "And he did." Barnes told her he had lost his own mother and didn't mean to disrespect her. "What he told me was that he would never want to disrespect anyone's mother because his mother passed from cancer?and that he was sorry," Willis said.
Still, an apology doesn't cut it. That's as vile as it gets. And the league agreed with the fine it levied upon him.