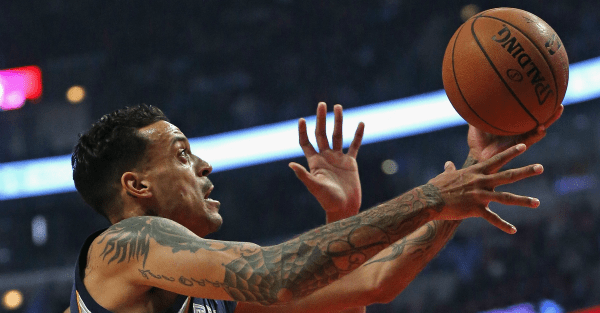 Most people who watch the NBA know that Matt Barnes is not a guy players generally like to piss off. He is an angry guy and is not afraid to get physical with anyone. He even went after New York Knicks coach Derek Fisher off the court for trying to date his estranged wife. He had a right to be angry considering the divorce papers weren't even signed, but he went to the guy's house and tried to confront him!
He was asked about the incident recently since the NBPA is investigating into taking action against Fisher. He came back with this quip, which certainly earn him any favors with anyone.
The NBA certainly didn't like it and decided it was high time to fine him for those words.
Just to show how often Barnes gets into trouble, someone did some digging and found his fine total — not including team-specific fines — since 2011. It's quite a staggering amount.
Barnes is definitely not what anyone would call a "good guy" and those fines prove that for sure.