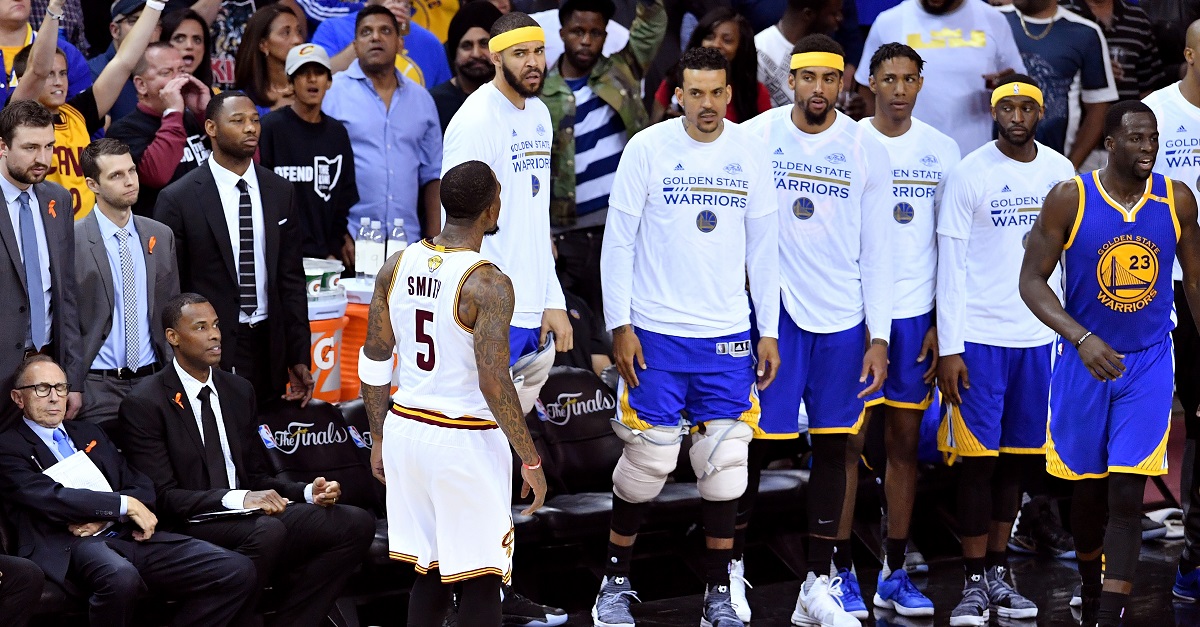 Jason Miller/Getty Images
CLEVELAND, OH - JUNE 09: JR Smith #5 of the Cleveland Cavaliers stands in front of the Golden State Warriors bench in the third quarter in Game 4 of the 2017 NBA Finals at Quicken Loans Arena on June 9, 2017 in Cleveland, Ohio. NOTE TO USER: User expressly acknowledges and agrees that, by downloading and or using this photograph, User is consenting to the terms and conditions of the Getty Images License Agreement. (Photo by Jason Miller/Getty Images)
Matt Barnes announced on Monday that he is retiring from the NBA. He played for nine different teams as he built a reputation of being a hard-nosed defender during his 14 seasons in the league.
He announced his decision on Instagram:
"Had a cool 15yr run!! Traveled the world met alota cool people, some will be brothers for the rest of my life! BUT NOW…. You telling me I can dress like this for business meetings & make more money off the court than I made ON?? & spend more time with my kids??!!Ha… MEEEEE the one that wasn't suppose to be s— & ended up making it!! Let's Do it! Love me or HATE ME, I DID IT MY WAY!"
Barnes won a title last season with the Golden State Warriors after playing in 20 regular-season games and 12 games during the postseason.
He averaged 8.2 points, 4.6 rebounds and 1.8 assists in 92 career games.
(h/t ESPN)