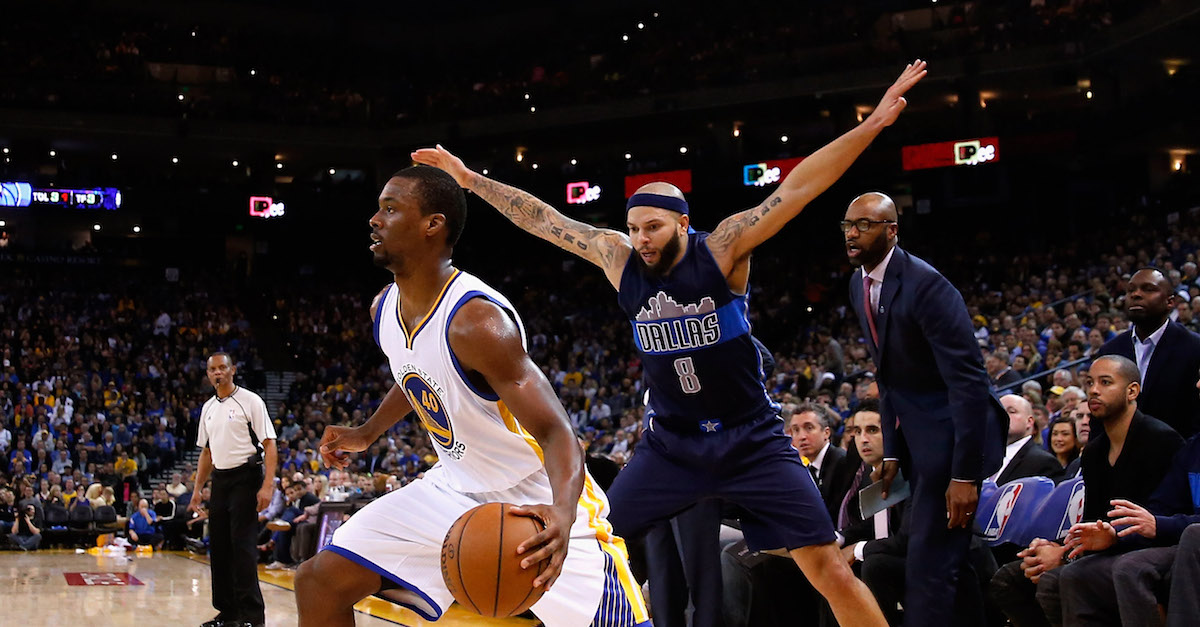 OAKLAND, CA - JANUARY 27: Harrison Barnes #40 of the Golden State Warriors dribbles past Deron Williams #8 of the Dallas Mavericks at ORACLE Arena on January 27, 2016 in Oakland, California. NOTE TO USER: User expressly acknowledges and agrees that, by downloading and or using this photograph, User is consenting to the terms and conditions of the Getty Images License Agreement. (Photo by Ezra Shaw/Getty Images)
The Dallas Mavericks are familiar with heartbreak and disappointment. They experienced it first hand last summer when they thought they had free agent center DeAndre Jordan signed, sealed and delivered. Not only did he back out of the agreement with the Mavericks, but he spent the night before free agency ended with the Clippers with whom he ended up signing.
RELATED: In a stunning turn of events, DeAndre Jordan is going back to the Clippers
In a show of self-awareness and self-deprecation, Mavericks owner Mark Cuban posted a photo with the team's newest free agent addition in Harrison Barnes.
RELATED: We might finally have the most bizarre chapter of the DeAndre Jordan story
They certainly aren't going to let this one escape and it looks like he's alright with that. It's nice to see the team show some humor after its fans were so upset about the "unsigning." Now the Mavericks will have to see if Harrison Barnes plays better than he did in the 2016 playoffs because if that's the player they're getting then they might be in trouble.
[h/t Bro Bible]