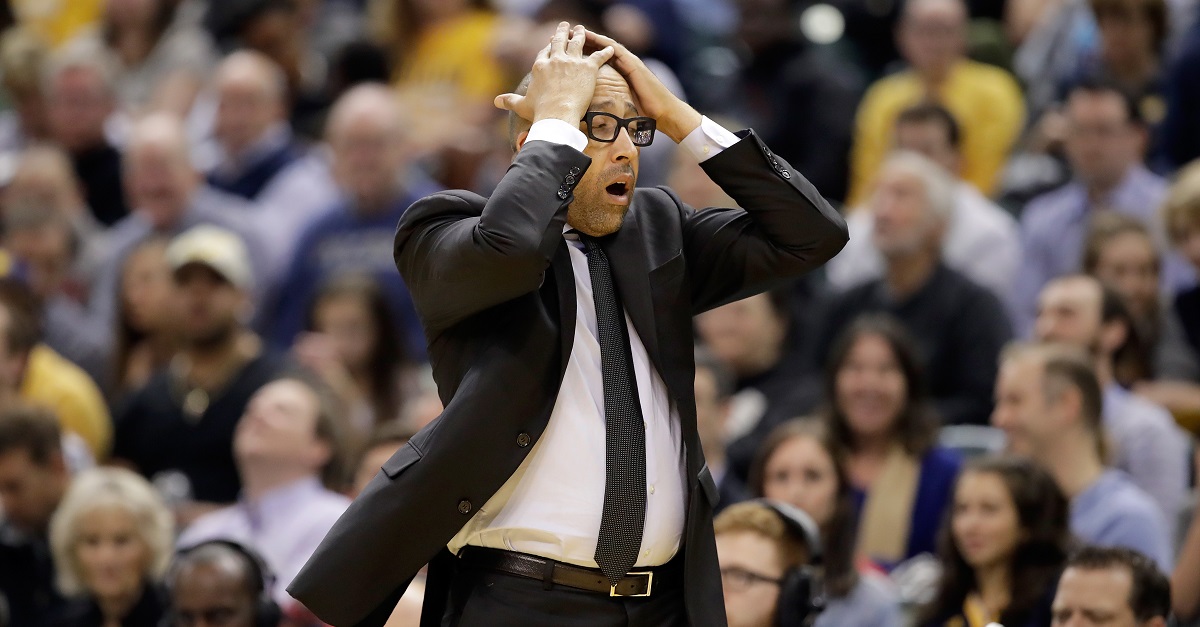 Andy Lyons/Getty Images
INDIANAPOLIS, IN - FEBRUARY 24: David Fizdale the head coach of the Memphis Grizzlies reacts after a foul was called on his team against the Indiana Pacers during the game at Bankers Life Fieldhouse on February 24, 2017 in Indianapolis, Indiana. NOTE TO USER: User expressly acknowledges and agrees that, by downloading and or using this photograph, User is consenting to the terms and conditions of the Getty Images License Agreement (Photo by Andy Lyons/Getty Images)
In the NBA, some coaches are hired to be fired, but this might have taken it to a new level as the Memphis Grizzlies have reportedly fired head coach David Fizdale.
And there is already an interim head coach that's been named:
Apparently, this wasn't as sudden for some people though as Jonathan Givony — who works with ESPN's Adrian Wojnarowski — believes that the relationship between star center Marc Gasol and Fizdale had been fizzling for some time.
Fizdale was 50-51 in his career as a head coach and took the team to the playoffs last year as the eighth seed. However, the 7-12 start and losing 11 of the last 13 games just wasn't going to cut it for the Grizzlies. However, the Grizzlies have been without star guard Mike Conley because of a sore Achilles tendon and that is a big reason they've been on a slide.