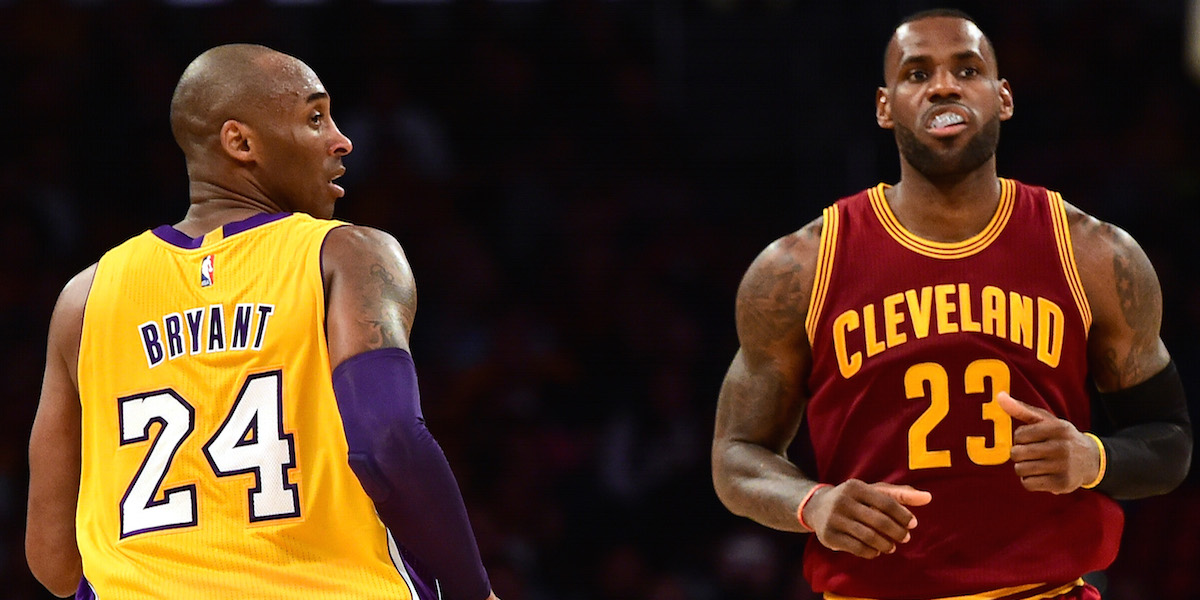 Harry How/Getty Images
LOS ANGELES, CA - MARCH 10: LeBron James #23 of the Cleveland Cavaliers and Kobe Bryant #24 of the Los Angeles Lakers match up during the first half at Staples Center on March 10, 2016 in Los Angeles, California. NOTE TO USER: User expressly acknowledges and agrees that, by downloading and or using this Photograph, user is consenting to the terms and condition of the Getty Images License Agreement. (Photo by Harry How/Getty Images)
The LeBron James vs. Michael Jordan debate continues to be weighed on basketball fans everywhere. But Jordan himself has settled another sports argument involving two of his predecessors — LeBron and Kobe Bryant.
According to Bay Area HQ (via Ryne Nelson of Slam Online), Jordan picked Bryant over James during his Flight School camp in Santa Barbara, California this week.
"Would I rank LeBron over Kobe in terms of best of all time? No," Jordan said. "There's something about five that beats three. Now he may be better than that, but Kobe won five championships. LeBron won three."
It's worth noting that Jordan won six championships which, by his criteria, would place him above both Bryant and James.
Also, his Bryant's game is much more similar to Jordan's, which his heirness contributed to his preference during an interview with Ahmad Rashad in 2013.