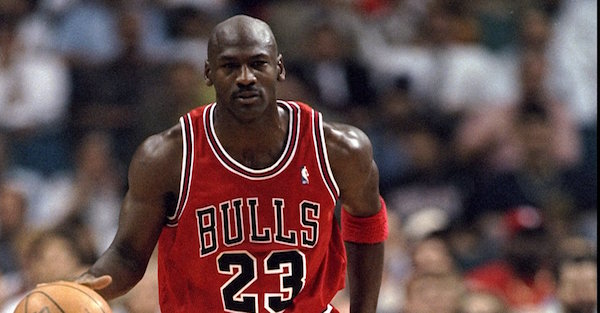 Andy Lyons/Allsport
7 Jan 1998: Guard Michael Jordan of the Chicago Bulls in action against the Miami Heat during a game at the Miami Arena in Miami, Florida. The Heat defeated the Bulls 99-72. Mandatory Credit: Andy Lyons /Allsport
Former Pro Bowl linebacker Ray Lewis appeared on FOX Sports 1 to discuss whether quarterback Aaron Rodgers should ever leave the Green Bay Packers.
During the discussion, Lewis brought up a conversation he had with Michael Jordan in which the NBA legend admitted to regretting playing for the Washington Wizards.
"This is the honest g*****n truth. M.J. – I'll never forget this – said to me, "The only thing I regret is putting on another uniform."
Lewis implied that Jordan regretted his tenure with the Wizards because it tarnished his legacy as exclusively as a member of the Chicago Bulls, where he spent his first 13 NBA seasons and won six championships. In Washington, Jordan's teams went 37-45 and 37-45 respectively in two seasons.
Still, as time has passed, most remember Jordan for his time in Chicago exclusively while his time with the Wizards has become a forgettable footnote.