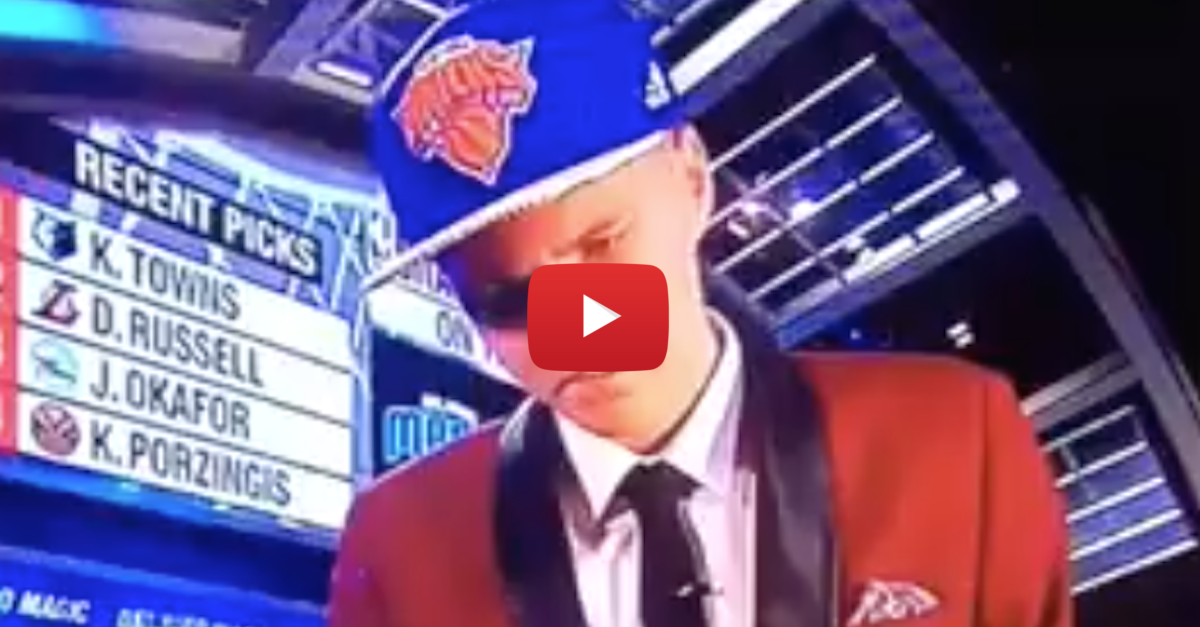 Kristaps Porzingis might be the next unknown elite player to come from overseas, or he could be the next bust.
While it's still unknown what happens when he makes it to the NBA, New York Knicks fans didn't love the selection at No. 4.
Which is worse — the incredible, curse-filled rant above, or this tiny sad Knicks fan?