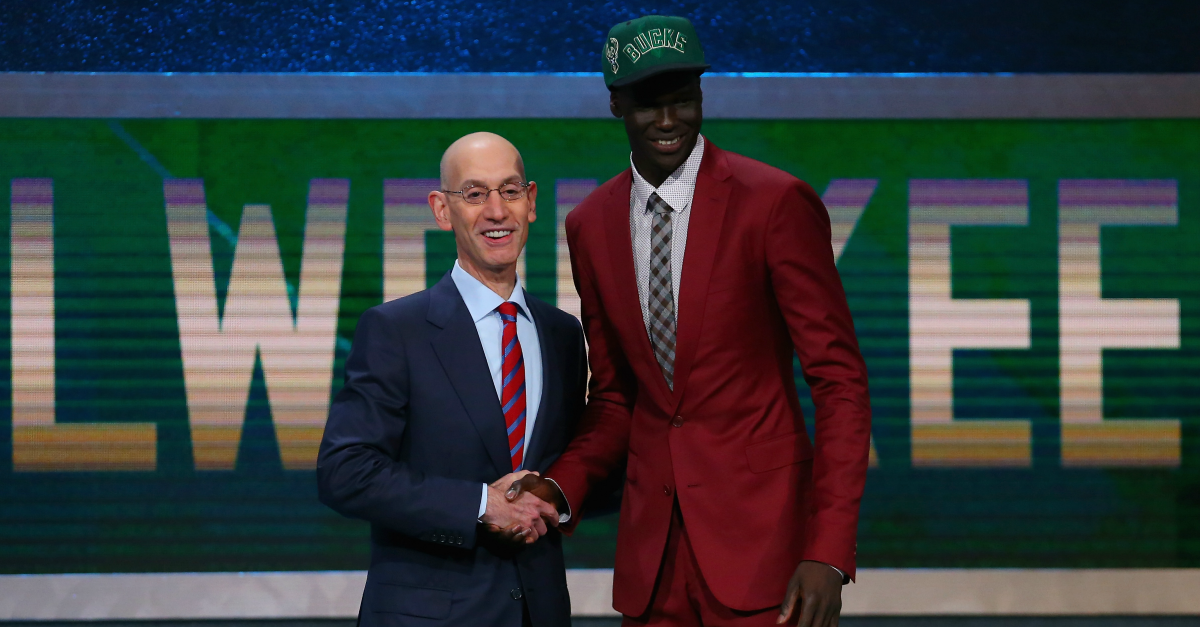 THe Milwaukee Bucks have the longest and tallest roster in the NBA by far with guys like Giannis Antetokounmpo, Jabari Parker, John Henson, Greg Monroe, Michael Carter-Williams and Khris Middleton. It looks like they are trying to cover the entire space of the halfcourt with their newest addition in Thon Maker.
Here's a look at the combined wingspans just for some kicks:
RELATED: Thon Maker becomes NBA Draft eligible in big surprise
The 7'0″ center will definitely require some weight to get added to his 216-pound frame, but could be yet another positionless player for the Bucks to use to their advantage. Maker can do more than just post and play as a traditional big man as he moves like a gazelle out there and is a smooth player.
RELATED: High schooler throws huge wrench into NBA Draft
There were several questions about Maker's age and if he was actually 19, but the Bucks did their research and felt comfortable enough to pull the trigger on the pick rather than someone like Skal Labissiere or Deyonta Davis who were popular first round selections in a lot of mock drafts.