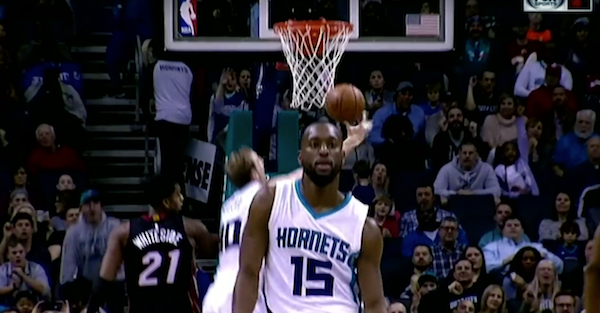 Fox Sports Screen Shot
Even some of the best players in the NBA have embarrassing moments.
Related: Kevin Durant viciously slams NBA for "Last Two Minutes" reports 
During the Charlotte Hornets' 91-82 win over the Miami Heat, Kemba Walker shot a 3-pointer he assumed went in… except it didn't. It was very reminiscent of Nick Young's missed shot a few seasons ago.
Kemba did finish with 22 points in the win, but his teammates likely won't let him forget this moment for a long time. He'll almost assuredly make an appearance on Shaqtin' A Fool.
(h/t CBS Sports)