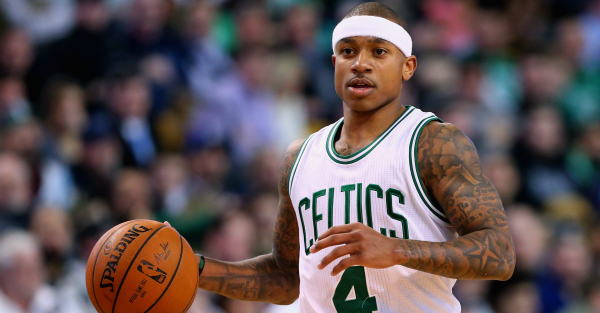 The reserves for the NBA All-Star game were leaked early on Thursday and now the AJC's Chris Vivlamore is confirming it. The original leak came from Carron Phillips at The News Journal.
It doesn't seem there were any real snubs as DeMarcus Cousins and Isaiah Thomas made it on the team and those were two guys who many fans wanted to see make the team. Draymond Green's starting spot was stolen away by Kobe Bryant and so him making it is no surprise as is Klay Thompson, Chris Paul, and Anthony Davis.
LaMarcus Aldridge is a slight surprise as he hasn't been quite the man in San Antonio that he was in Portland, but has been playing well nonetheless. Paul Millsap and Chris Bosh made it in the East and all seems to be right in the world.